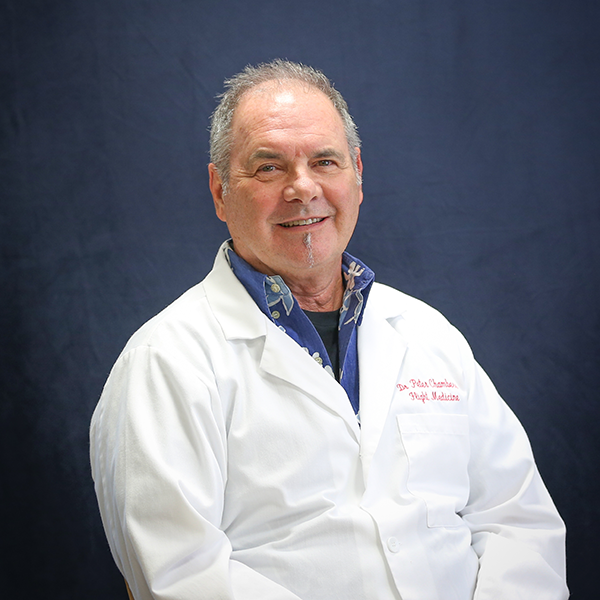 Get to know Family Physician Dr. Peter R. Chambers, who serves patients in Whiteville, North Carolina.
(YourDigitalWall Editorial):- New York City, Dec 8, 2020 (Issuewire.com) – Dr. Chambers is a board-certified family physician with expertise in emergency and aquatic medicine. He is affiliated with Columbus Regional Healthcare System in Whiteville, North Carolina.
Columbus Regional Healthcare System is a 154-bed, not-for-profit organization affiliated with Atrium Health (formerly Carolinas Healthcare System) and accredited by the DNV GL Healthcare Public Notice. It boasts an impressive and highly trained medical staff and other healthcare professionals dedicated to the well-being of every patient in their care. The mission of Columbus Regional Healthcare System is "to provide compassionate care, advance healing, and inspire hope for our patients and their loved ones."
In regards to his educational background, Dr. Chambers graduated with his Doctor of Osteopathic Medicine degree from the University of New England College of Osteopathic Medicine in 1999. Wanting to further his training, he completed his residency in family medicine at the University of Wisconsin School of Medicine and Public Health.
A Fellow of the American Academy of Family Physicians (FAAFP), he is board-certified through the American Osteopathic Board of Family Physicians, an organization that provides board certification to qualified osteopathic physicians who specialize in delivering comprehensive primary care for patients of all ages, genders, and addressing all parts of the body. In addition, he is a member of the American Osteopathic Association.
Throughout the years, Dr. Chambers has served four deployments as an Air Force flight surgeon in Iraq, Afghanistan, Kuwait, and Africa. He also managed to travel the globe serving as team physician for the U.S. Olympic National Swim Team, all the while promoting beach/water safety and getting in some surfing when he could.
Family medicine is a medical specialty devoted to comprehensive health care for people of all ages. The specialist is called a family physician or family doctor. A family physician is often the first person a patient sees when seeking healthcare services. They examine and treat patients with a wide range of conditions and refer those with serious ailments to a specialist or appropriate facility. 
Known locally as the "Surf Doc", Dr. Chambers is an open water lifeguard. With a special place in his heart for making drowning preventable, he has spearheaded several ventures locally to help make this a reality. He was instrumental in establishing the North Myrtle Beach Lifeguard Foundation, a non-profit promoting swim lessons and water safety. 
He is also the author of a children's book titled "Lifeguard: Beach First Responder", which helps kids learn about what lifeguards do, from providing emergency medical care to helping animals in trouble to rescuing people from the ocean or other dangerous situations. His passion for open water safety and helping people is drawing him to spend more time on the beach.
Learn More about Dr. Peter R. Chambers:
Through his findatopdoc profile, https://www.findatopdoc.com/doctor/1430685-Peter-Chambers-Family-Practitioner or through Columbus Regional Healthcare System, https://www.crhealthcare.org/providers/peter-r-chambers/ 
About FindaTopDoc.com
FindaTopDoc is a digital health information company that helps connect patients with local physicians and specialists who accept your insurance. Our goal is to help guide you on your journey towards optimal health by providing you with the know-how to make informed decisions for you and your family. 
Media Contact
Your Health Contact
Source :Peter R. Chambers, PhD, DO, FAAFP
This article was originally published by IssueWire. Read the original article here.