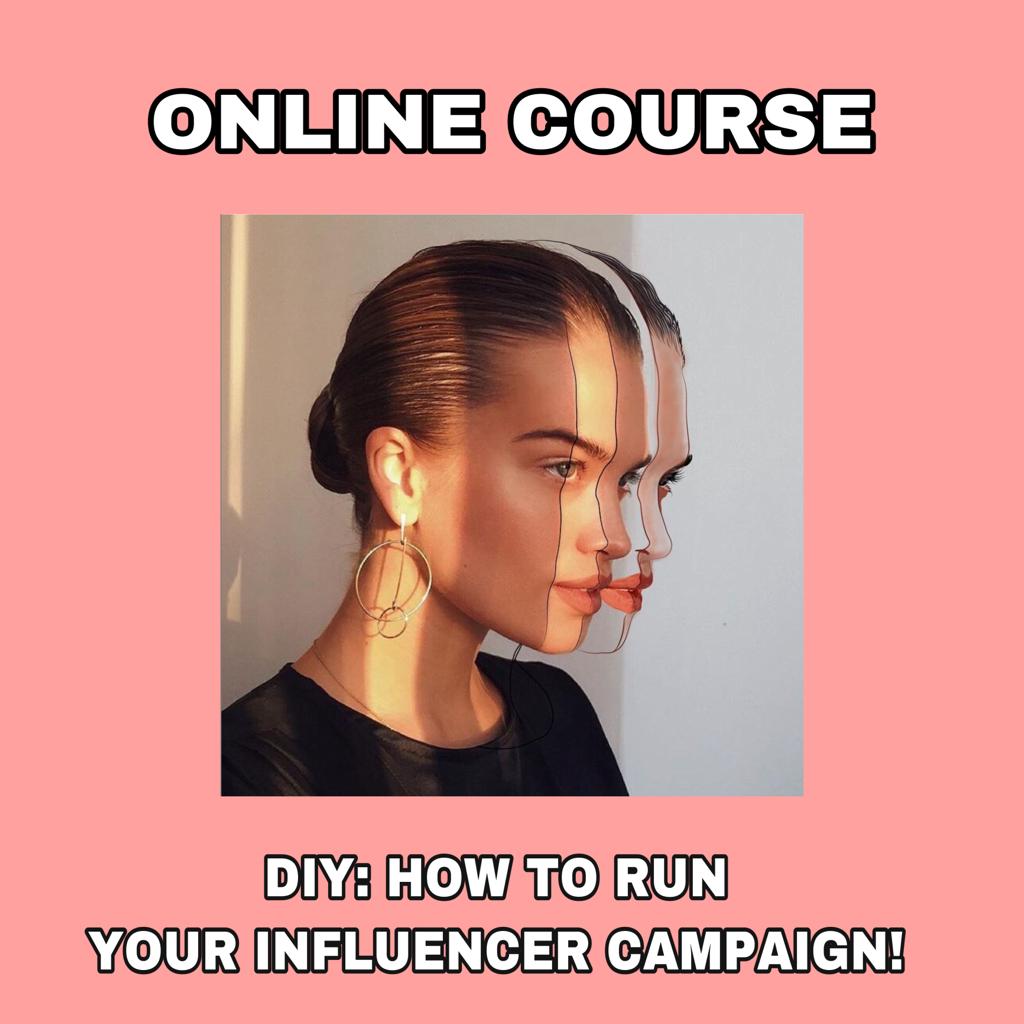 DIY: Influencer Marketing
(YourDigitalWall Editorial):- Miami Beach, Jan 12, 2021 (Issuewire.com) – Featured This Week. 5 Tips for Influencer Marketing.
Seriously??? Why a trustworthy, international influencer marketing agency should promote a DIY influencer marketing online course?
She's Alessia Moccia, founder of Americanoize. For almost 5 years, she has been leveraging social media influencers' power to transform companies and triple their income.
"We live in a digital age," she says, "and that means if you aren't using influencers in your marketing, you are missing out on a huge chunk of revenue."
This course is for marketing directors struggling to grow company profits while staying within their yearly budget. To identify the shifts in the market, understand the value of social media, and learn how to utilize the power of public figures and influencers to increase a brand's exposure to more people that will purchase products and services. This massive increase in sales and revenue could be the key to the next promotion, that dream car people have been planning for, or that fabulous vacation they've been waiting to take with their family.
This course is also for brand owners who want to leverage specific influencers individually for different product campaigns and promotional events.
It could also be a start-up company that wants to accurately invest capital in a way where it has complete control over how to build a company and how to use some of that revenue to incorporate influencer marketing for more sales and more profits.
Right now, we are living in a period of uncertainty. Many people are losing their jobs because of the economic strain that is taking place around the world. In fact, many clients are calling, struggling with their jobs due to the closings of brick and mortar stores, print magazines, and closes in many other industries. They grew tired and frustrated because they now had limited budgets, made revenue quotas, or currently have more responsibility and less help to consistently hit their company goals.
Because of all this going on, they quickly discovered the value and extreme importance of why a company has to effectively position their products and their brand online. This was the only way to keep the companies they worked so hard to build from shutting down!
Let's face it …traditional ways of marketing methods such as television, radio, and print magazines are not the most effective methods anymore.
Right now, Social Media is the Kingdom, Influencers are King and Social Media Marketing is the number 1 process for generating sales leads, increasing revenue, and growing companies today.
Well, Americanoize and Alessia recognized that collaborating with influencers had two costs: one is the influencer's cost. The second is the cost of the agency's management of the campaign.
"It reminded me when I started my company Americanoize," Alessia says. "I'll tell you my story. It was tough because I started to study this new phenomenon. I'm not a number person, and social media is a matter of equilibrium among followers, likes, comments, engagements, views, reach, and impressions. I was committed to investing in resources, reading all concerning books, and attending many online courses, podcasts, and webinars.
I learned so much, making some mistakes initially, but now I want to share all the steps and tools you need to enter in the digital social media world."
Currently, Americanoize is one of the most recognized in the USA. The founders combined 20 years of experience working with celebrities, the film industry, and placing products right on the red carpet.
Americanoize has developed a course for companies from start-ups to fortune 500, Ceos, and innovative brands to build a global presence, increase their impact, influence, and income through influencer marketing.
Here we find 5 simple steps to take a business to the next level.
1) How to precisely identify the perfect influencers for your brand.
2) What tools we need to research specific influencers and how to use them. We need to make sure that influencer has the right audience and they are ENGAGED. This is important because numbers mean nothing. An engaged audience means everything.
3) Next, we'll learn how to actually reach out to the influencer in a way that gets their attention, their response and creates interest in your products. 4) How to join together with influencers to create custom promo codes, giveaways, and contests to invite new customers to experience the brand and purchase the products.
5) We're also going to learn how to measure the return on your investment. The only way to do that is to set goals, watch the numbers, track the engagement, and then adjust if needed. Doing all of this independently without the hefty price tag of a marketing department or team of analysts or sales reps.
By the time we have finished this course, we will manage an influencer marketing campaign from start to finish. Able to target, engage, and attract the right social media influencer. The visibility, brand recognition, and momentum we will give our brand from influencer marketing will quickly gain sales and become that hot new company everyone keeps talking about! Independently lead an influencer campaign and spread message, values, create promotions, implement new offers, and present new and profitable product launches.
Who better than us can express the feeling of our brand? We'll have the power and creative control to directly communicate with the influencers our strategies and goals and decide how to achieve them.
And Especially in these times, what Americanoize teaches in this course has helped so many clients turn their brands around, generate thousands in revenue and create solid relationships with some of the top social media influencers online. Just think about what one endorsement or relationship with an influencer could do for our brand. We'll finally be able to hit those yearly revenue goals all because we've created a seamless social media marketing system with some of the world's most impactful influencers.
This is an opportunity to finally share our brand with the world and achieve those ultimate goals for our company and us.
All you have to do is click the link below to get started. See you on the inside!
Media Contact
Americanoize
7869087856
5255 Collins Avenue