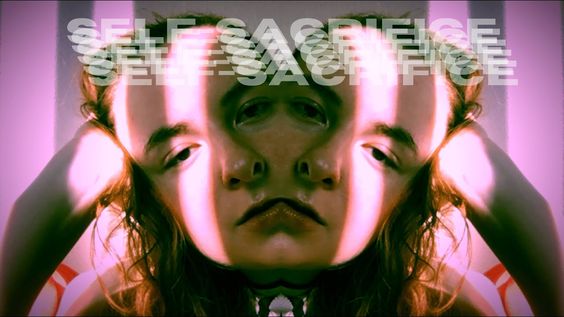 The rising American musician gentle Jupiter has forged a bond with the listeners with her recent track 'self-sacrifice', resonating with them on so many levels.
(YourDigitalWall Editorial):- Los Angeles, California Jan 19, 2021 (Issuewire.com) – The refreshing genre of alternative pop has spread its grasp all over the world, becoming the new anthem for the young generation. Upcoming musician gentle Jupiter has found her calling with the genre and has decided to express herself through it. She has recently released a masterpiece number, 'self-sacrifice' on major streaming platforms, creating a sensation among fans. The song is undoubtedly an ethereal melody in terms of both rhythm and lyrics. The brilliant singer has a rare talent for adapting to the sheer emotion of her creations. It helps her generate genuine reactions among the listeners. The music video of the song is extremely interesting. The video was created, in a few hours utilizing her boundless imagination and exceptional creativity.
Being a free spirit the born-gifted musician has been introduced to music at a very young age. She has been trying her hands in music-making during the quarantine period. She has achieved great success in the field using her amazing artistic methods. Hailing from Los Angeles, the brilliant performer has also been making timeless videos to go along with her compositions. The songs are truly sublime and transform the complexity in life into something interesting and entertaining. Armed with her captivating voice and incredible singing skills, she has gained the attention of the audience as well as the music industry in just a matter of time.
Working independently, gentle Jupiter has just started to express her thoughts and feelings through the means of music in the quarantine period. Her enticing and mysterious rhythmic and lyrical compositions have separated her from the contemporary crowd. Her most recent music video, 'self-sacrifice' is a masterpiece itself backed by penetrating vocal performance and sublime lyrical illustrations. The surreal weave of tantalizing rhythmic riffs brings out the true spirit of her artistic creativity. The song is a relatable lyrical ballad that gives a sense of comfort and encouragement to the listeners who feel lonely and out of place. The overall symphony of the track creates an ambiance of pure acoustic perfection with flawless precession. Listen to her music on YouTube, Spotify, and SoundCloud. Follow her on Instagram and Facebook for more updates.
Media Contact
Music Promotion Club
Source :gentle Jupiter
This article was originally published by IssueWire. Read the original article here.