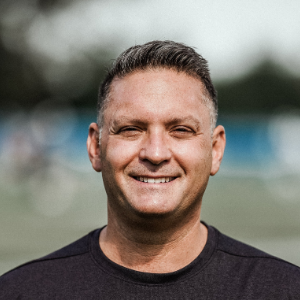 Sports Pioneer Dr. Scott Goldman Named Senior Contributor by SportsEdTV
(YourDigitalWall Editorial):- San Francisco, California Feb 23, 2021 (Issuewire.com) – SportsEdTV has named Scott Goldman, Ph.D., the creator of the Athletic Intelligence Quotient (AIQ), as a senior contributor.   AIQ assesses an athlete's innate cognitive abilities that are most utilized in attaining, developing, and applying athletic skills, strategies, and tactics.
The test is being used by Olympic, NFL, NBA, NHL, MLS, and MLB teams, as well as multiple Power 5 Universities and E-Sport teams.
"Dr. Goldman has served as a performance psychology consultant for several NBA and NFL teams including the Golden State Warriors, the Washington Wizards, Detroit Lions, and Miami Dolphins and we're proud to provide his contributions to our FREE online sports education global community," said Robert Mazzucchelli Founder and Chairman, SportsEdTV.
He is a leader in the field of sports psychology and co-author of the first National Athletic Trainers Association (NATA) consensus statement regarding the treatment of Student-Athletes. NATA is the first professional sports medicine organization to set such standards.
"The NCAA recruited Dr. Goldman to serve on its Mental Health Task Force and enlisted him as co-author of its  Best Practices and Guidelines for Understanding And Supporting Student-Athlete Mental Wellness, which says a lot about his leadership," added Victor Bergonzoli, CEO of SportsEdTV.
He is also a member of the sport psychology registry for the United States Olympic Committee (USOC) and a member of the National Basketball Association's (NBA) Mental Health and Wellness Program.
About SportsEdTV: SportsEdTV exists to help athletes, coaches and parents LEARN, WIN, and CELEBRATE. We don't expect everyone who uses our learning tools to become a world champion – that's not our mission.
We do expect people who use our educational resources to become their own champions, by whatever definition they view success in their chosen sport. For some, success is making the varsity team, for others, it's becoming country champion, and for others still, it may simply be gaining proficiency at a sport that offers a lifetime of fun and fitness.
To us, no matter your aspirations in sport, if you are striving to improve, you are winning! As a leading sports education media company, we provide FREE content to anyone in the world with an internet connection.
We also offer a global online community, where athletes, parents, and coaches can interact, connect, chat, share content and find new friends. SportsEdTV videos feature coaching from world-class coaches and athletes – many of whom are or have coached world-champions – and have been watched by viewers in every country in the world.
Source :SportsEdTV
This article was originally published by IssueWire. Read the original article here.