Canadian music producer is entering the NFT scene
(YourDigitalWall Editorial):- Singapore, Singapore Apr 19, 2021 (Issuewire.com) – Guerilla Music store owner, KingMizoMadeIt, is an Artist, musician, thought leader and early adopter in the AudioNFT and Music in VR space. Working tirelessly on his NFTs, KingMizoMadelt recently minted a couple of NFTs on Mintable. 
1) Executive Producer NFT
"Love & Revolution" by KingMizoMadeIt, an NFT that allows the buyer to get executive product credits on the full-length album. This is the first time anyone can become an executive producer using crypto and smart contracts through blockchain technology.  
Become an executive producer and own 40% of all royalties and revenue share from audio streaming, digital/physical album sales & NFTS. 
KingMizoMadeIt (Formerly known as Unknown Mizery) is working on a book, this book will have a soundtrack. Here is a synopsis of the book which will reflect the theme of the album.
"Love and Revolution is a book about how the fight for equality and freedom can span generations. We start the journey in India at the turn of the century. Historical characters such as Bagha Jatin, the nationalist-revolutionary whose motto was "Amra morbo, jagat jagbe" (We shall die to awaken the nation) and Abaninath Mukherji, the co-founder of the Indian Communist party, come to life in this family history. Our story in India ends with the author's own father fighting for his life and beliefs in the turbulent 1970's. 
Our love story begins with people from two different castes connected through a quest for equality and freedom. Their journey leads them to Canada where the author is born. Through a life of making revolutionary music and activism, he continues the family legacy to this day."
The book will have a music album attached to it and users are purchasing Executive Producer credits on the Musical album (Love & Revolution).
Users can expect KingMizoMadeIt to call upon his vast network of industry connections to ensure some recognized names throughout the project.
Users can expect 360 VR music videos to accompany the album. 
The owner of this NFT will receive 40% of the album sales revenue and royalties. (The split will be sent out annually to the wallet holding the token) This will include all digital/physical sales and NFT's that are directly from the album "Love & Revolution". 
You will have the option to email [email protected] and leave your legal full name or opt-out by simply not emailing us, in this case, we will give your 'executive producer' credit to 'Anonymous'
The owner of this NFT will have access to exclusive NFT drops and unreleased material for the lifeline of KingMizoMadeIt's existence as a creator of art and music. 
The masters, licensing and publishing rights will be solely the property of the said artist; KingMizoMadeIt (Sourav Deb)
Welcome to the new industry! 
The revolution will be decentralized!
More info on KingMizoMadeIt
Discography:
https://www.audius.co/kingmizomadeit
https://www.instagram.com/kingmizomadeit
2) "An Anthem About Vancouver NFT" 
KingMizoMadelt is proud to present "An Anthem about Vancouver".
KingMizoMadeIt has been working in Vancouver Canada's Downtown Eastside (DTES)  as a harm reduction worker and frontline advocate, with hundreds of lives saved and lost in his hands alone due to the fentanyl crisis, he has decided to create a song and a music video about the pro's and con's of Vancouver. Touching on the systemic issues that may be the root of this drug/homeless issue in the City. 
KingMizoMadelt also pledged that 100% of the sales made from the NFT will be donated in support of the DTES shelters with resources and music therapy programs.
3) STREETS ARE TALKING – MUSIC VIDEO NFT
Guerrilla Music is proud to present the exclusive Blockchain release of KDB and DKST BEATS full-length album, House of Judah. Each of the ten singles will be released successively as a rare #AudioNFT and will only be streamable on Crypto-related streaming services. The full album will be available on all major mainstream platforms once the final single is released in the last quarter of 2021.
House of Judah was produced by Polish producer DKST Beats for KDB. This international collaboration is a time capsule look at society and its political grip: post Pandemic. Guerrilla Music is honored to have these artists in our International Guerrilla Music family.
Furthermore, KingMizoMadelt also released Jeena by MassQline on Mintable, the first Desi Rapper to release a Hindi rap song as an NFT!
More about the artist:
Prolific artist KDB, from Toronto's Underground Hip Hop scene, is revered for his memorable, high energy stage performances and lyricism. Since he was a young MC in the late '90s, he has been on stage in various venues across his city of Toronto, making him a household name.
KDB's introduction to the music industry was as a member of the group CROOKS OF DA ROUND TABLE. One of Toronto's first notable rap groups, appealing to the inner-city youth and appearing on MTV's and BETs RapCity video line-up. The group achieved international recognition with 3 of their single releases. Over time, KDB's lyrical talent and true artistic expression earned him a spot in other pioneering, local groups such as TRIBESMEN, POOR MAN MILITIA, STREET MUTTZ, and BABYLON WARCHILD.
KDB has over 20 official published projects within his groups, plus many solo album releases. Highlights of KDB's career include opening for an artist like Big Daddy Kane, Pharoah Munch, J Ru the damager, Jay Electronica, El Da sensei from Artifacts, RAZEL from The Roots and many others. Aside from opening for major artists, KDB has been a guest on stage with the likes of Meek Mills, Kurupt, EPMD, and Inspecta Deck from the Wu-Tang Clan. Perhaps most notable are his collaborations with Killah Priest, Hell Razah, Starang from OGC, Kurupt from DPG, Tragedy Khadafi, Sadat X, King David, and Solomon Childs.
KDB's last release was in 2021 with the album Gomorrah. It was produced by JA Beats, an accomplished producer from Nebraska, and mixed by Axel Rosa, a long time friend and talent. He's currently working on his next project and is excited to create more banging tracks for his discerning fan base who eagerly await his thought-provoking lyrical content. So, stay tuned!
Check out more at https://www.guerrillamusic.ca
AUDIOS LINK:
https://audius.co/guerrillamusic/kdb-%7C%7C-dkst-beats-%7C%7C-streets-are-talking-296109
EMANATE LINK:
https://emanate.live/guerrillamusic/kdbstreetstalking
About Mintable
Mintable is a marketplace that supports the creation, listing and sales of digital assets such as NFTs. Mintable is built on a decentralised, peer-to-peer model as it aims to empower contemporary artists and creators to get due recognition and rewards from their work. The platform is easy to use with an intuitive UI, and users can easily browse, mint or sell their tokens without any prior knowledge of coding. Founded in 2018, Mintable is built on and secured by the Zilliqa and Ethereum blockchains. In 2021, renowned venture capitalist and television personality, Mark Cuban, announced a significant investment to help scale this promising dapp, which has sold and auctioned works by prominent global artists, musicians and entrepreneurs. 
For more information, please visit: https://www.mintable.app/
To stay in touch with Mintable, follow us on our social media:
Linkedin: https://www.linkedin.com/company/mintable 
Twitter: https://twitter.com/mintable_app 
Instagram: https://www.instagram.com/mintable_app 
Discord: https://discord.com/invite/ScDMhWW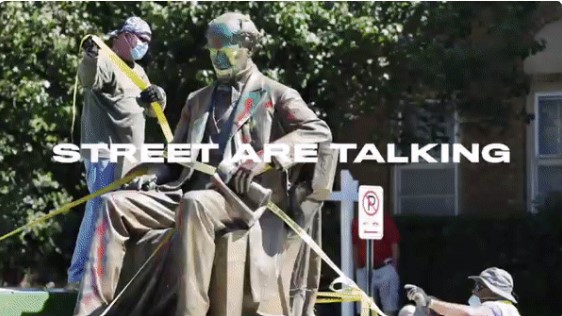 Media Contact
Mintable.app
Source :Mintable
This article was originally published by IssueWire. Read the original article here.