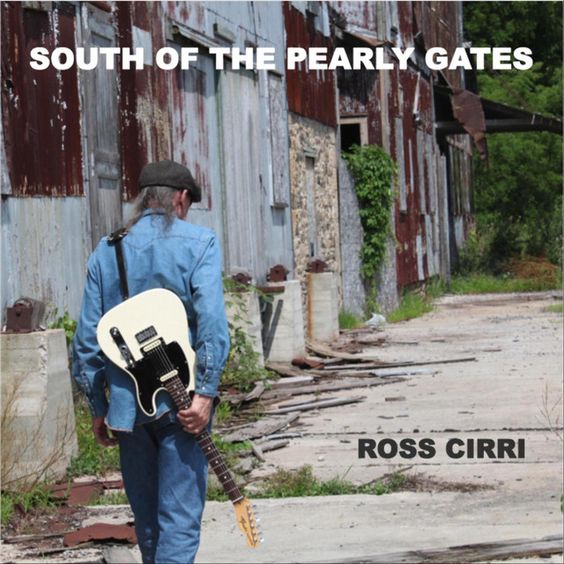 The very talented Ross Cirri has come up with addictive energy with impeccable vocals in his new songs. It is a breathtaking performance by a fascinating artist.
(YourDigitalWall Editorial):- Rochester, New York Jun 2, 2021 (Issuewire.com) – The astounding rock artist, Ross Cirri has brought a new wave of blues and country sounds in his recent tracks. He has dished out hypnotic vibes in the stupefying tracks 'South of the Pearly Gates', 'Insane City', and 'Avenue Blue' from his fascinating 10-track album 'South of the Pearly Gates'. The amazing numbers are released by the avant-garde production house 'New Song Recording'. The artist hails from upstate NY and has turned on the heat with his amazing tracks in the blues and country genre. Apart from being a terrific singer, he is also a songwriter of repute with soulful vibes of American blues.
The song, 'South of the Pearly Gates' has brilliant jagged edges. The track, 'Insane City' has an insane flow. The number, 'Avenue Blue' has raspy vocals. The prodigious musician, Ross Cirri has amazed with his unique vocal delivery. There is a strong sense of realism in his tracks and the seasoned campaigner has seen it all in the backstreets of mundane life. The war veteran from Vietnam has the experiences of both the beauty and the also the darkest sides shown by humanity.
The pop-rock pace in the tracks is meshed up with live jam vibes by the artist par excellence. The bundle of talent is hopeful about better days and ways ahead. He also speaks about the injustice and pain that are experienced by less fortunate people of the world. The tracks are based on real-life experiences and speak of the possibility of a better life. All his exquisite tracks are streaming on Spotify.
For more tracks of Ross Cirri, Please go through the below link :
Media Contact
The Tunes Club
Source :Ross Cirri
This article was originally published by IssueWire. Read the original article here.