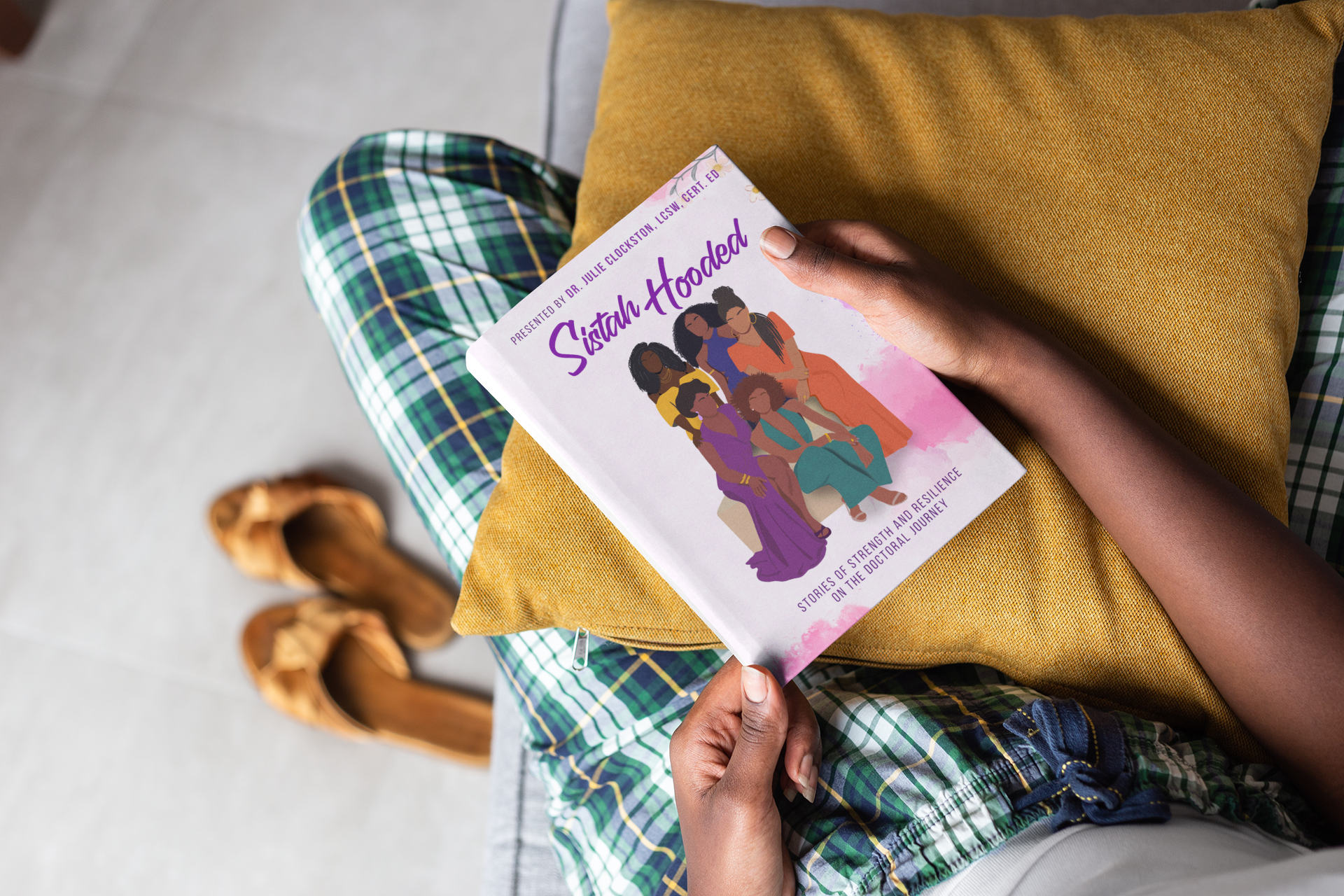 Empowering Stories on Navigating the Doctoral Process
(YourDigitalWall Editorial):- Denver, Colorado Aug 1, 2021 (Issuewire.com) – Contact: Dr. Julie Clockston LCSW, Cert Ed
Email: [email protected]
Web: www.Sistahhooded.com for orders
THE FUNDAMENTAL BOOK FIRST IN THE SISTAH HOODED SERIES STARTS WITH STORIES OF STRENGTH AND RESILIENCE ON THE DOCTORAL JOURNEY
Empowering Stories on Navigating the Doctoral Process
In her first collaborative book, Sistah Hooded: Stories of Strength and Resilience on the Doctoral Journey, best-selling author Dr. Julie Clockston, LCSW, Cert Ed has put together a powerful group of mostly first-time authors who are leading practitioners and researchers in their respective fields of social work and education.
 "When deciding to earn a doctoral-level degree, the stakes are high. It is a major investment in time, effort, and money. The stories in this collaboration present a down-to-earth representation of life on the doctoral journey. Each author has shared a part of their heart to give the reader keen insight into the life of a doctoral learner and, more specifically, a Black woman on the journey. The stories deliver a unique form of transparency, encouragement, and support with one common theme: You can earn a doctoral degree despite marginalization, disability, or the heartbreaking challenges life may bring your way." Dr. Clockston says, "the one requirement for each author was to provide the reader with tips called mentoring moments on some of the essential suggestions to help support encourage and gently guide the reader."
In Dr. Clockston's chapter titled Get Your Head Screwed On Straight, she gives a detailed account of the myriad of challenges she faced. Yet despite the face of adversity her instilled values surrounding empath for others, compassion, and education, she decided she was going to follow her daydreams with grit and determination. She went into an intentional action plan and hasn't looked back yet. This book is her second publication but her first visionary collaboration. She is a sought-after Trainer, Motivational Speaker, and Life Pivot-Pilot.
  You can find the E-book on Amazon.com for download or on paperback by contacting Dr. Clockston directly via www.Sistahhooded.com for orders and communication by email: [email protected]
 About Dr. Julie Clockston LCSW, Cert Ed, Julie Clockston Counseling LLC, and Redwood Coaching and Consulting LLC
 Visionary Author Bio 
Dr. Julie Clockston, LCSW, Cert Ed, is the founder of Julie Clockston Counseling LLC and Redwood Coaching and Consulting LLC. Dr. Clockston is the mother of four; they are her most significant gifts in life. She is the current president of The Association for Successful Parenting (TASP). She's worked with individuals living with cognitive difficulties for 26 years. Her dissertation is specific to the population of parents who live with developmental/cognitive disabilities. 
Dr. Clockston is a solopreneur, licensed clinical social worker, educator, therapist, competency-based parent assessor author, and speaker/lecturer. She enjoys students. She is a field instructor for Bachelor of Science in Social Work (BSSW) and Master of Social Work (MSW) students. She considers her current work a pentacle. She is an Assistant Professor on the tenure track who values social justice and education. 
Media Contact
Dr. Julie Clockston LCSW, Cert Ed
Source :Sistah Hooded ™
This article was originally published by IssueWire. Read the original article here.