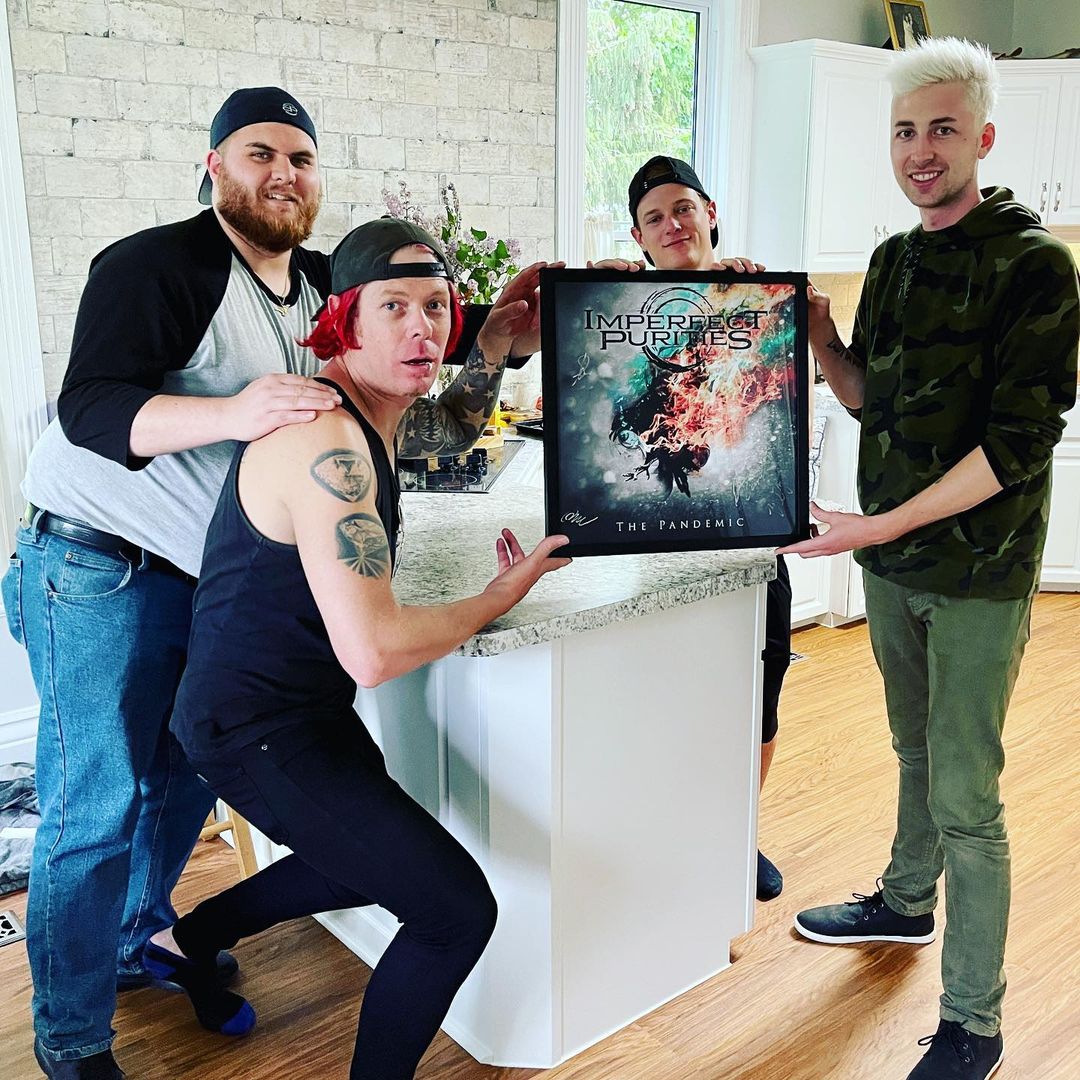 The journey of the new music band from Canada, Imperfect Purities has just started. With their latest song, 'Acrylic Blood', they have shown their colossal stature.
(YourDigitalWall Editorial):- Ontario, Canada Oct 25, 2021 (Issuewire.com) – Distorted guitar, emphatic rhythms, heavy drums, and vigorous vocals, highlighting all the characteristics of rock- metal in their latest track, 'Acrylic Blood', by Canadian rock band Imperfect Purities uplifted the quality of rock music. Having started lately their musical career, they are quite focused on their track to compose good and authentic rock music. All 5 members of the band, Pierre Francois on Vocals, Jordan Corner on Lead Guitar, Mike Wood on Rhythm Guitar, Zac Griep on Drums, and Daniel Bart on Bass, are prolific with their instrumental and vocal contributions. They are technically and musically well learned and experienced in music, which makes them a complete band.
The song 'Acrylic Blood' exhibits the use of thick and sharp vocals which demonstrate a sense of aggression and frustration complementing the theme of the song. The song tells a story of a starving artist who aspired to get recognition through his money and unfortunately lost everything in this wrong intention. He then started writing his song with his blood, and in the process, he died. Many years after his death his dream came true, people went mad after his song. However, by then it was too late, as the artist could not see his success. With this heartbreaking theme, and strong use of electric guitar the band is now successful to deliver genuine and authentic rock metal to their audience.
The band 'Imperfect Purities' is going to perform live in 2022. And they have planned to release more such songs within the next 8 months including the 2nd part of 'Acrylic Blood', which will be based on the aftermath of the same dead artist. Their music video is just enhancing the overall theme of and their effort in the song. The video is available on Youtube. Check out their other tracks, 'Pandemic', Triumph over Tragedy, and 'Overcome' as well.  Do like and share their songs, subscribe to the Youtube channel. Follow them on their official Facebook, Twitter, and Instagram channel, and be a part of their rocking musical journey. 
Click here to watch this video on YouTube:
Media Contact
Music Promotion Club
Source :Imperfect Purities
This article was originally published by IssueWire. Read the original article here.