(YourDigitalWall Editorial):- London, United Kingdom Feb 25, 2022 (Issuewire.com) – Avanguardian Gallery is excited to annouce its first virtual exhibition in 2022 – Maria Di Gaetano's 'Abstractiva' with an opening date of 26 February 2022 on their website.
"Art washes from the soul, the dust of everyday life". This expression has been attributed to the artist Pablo Picasso and there is nothing truer than that. 
'Abstractiva' is an exhibition that is inspired by this truth, it tells about feelings and the meaning of the act of painting as a curative process. With her abstract pieces, Maria sends a message to her audience to free up and listen to their feelings and thoughts more often and in a better way.
Especially in these hard times, we have all been living these years, our inner self has been put severely a part. We feel lonelier, distressed, broken. Maria's idea of art is based on the Japanese concept of "Kintsugi". Therefore, art is "Kintsugi of life", the golden filling of our every day broken pieces.
Art is psychologically therapeutic and for this reason, it seems to have a "special power". This "power" needs to be found, understood, processed, and eventually applied by the act of creating.
Abstractiva wants to bring to light the beginning of the artist's abstract path and the pure and simple representation of feelings. Maria's style aims to evoke the expressivity of gestures and colours, of music and free flows. And she does that with fast and sharp brush strokes of acrylics on canvas sometimes combined with gold leaf sheets.
Contact the gallery for a free preview of exhibited artworks.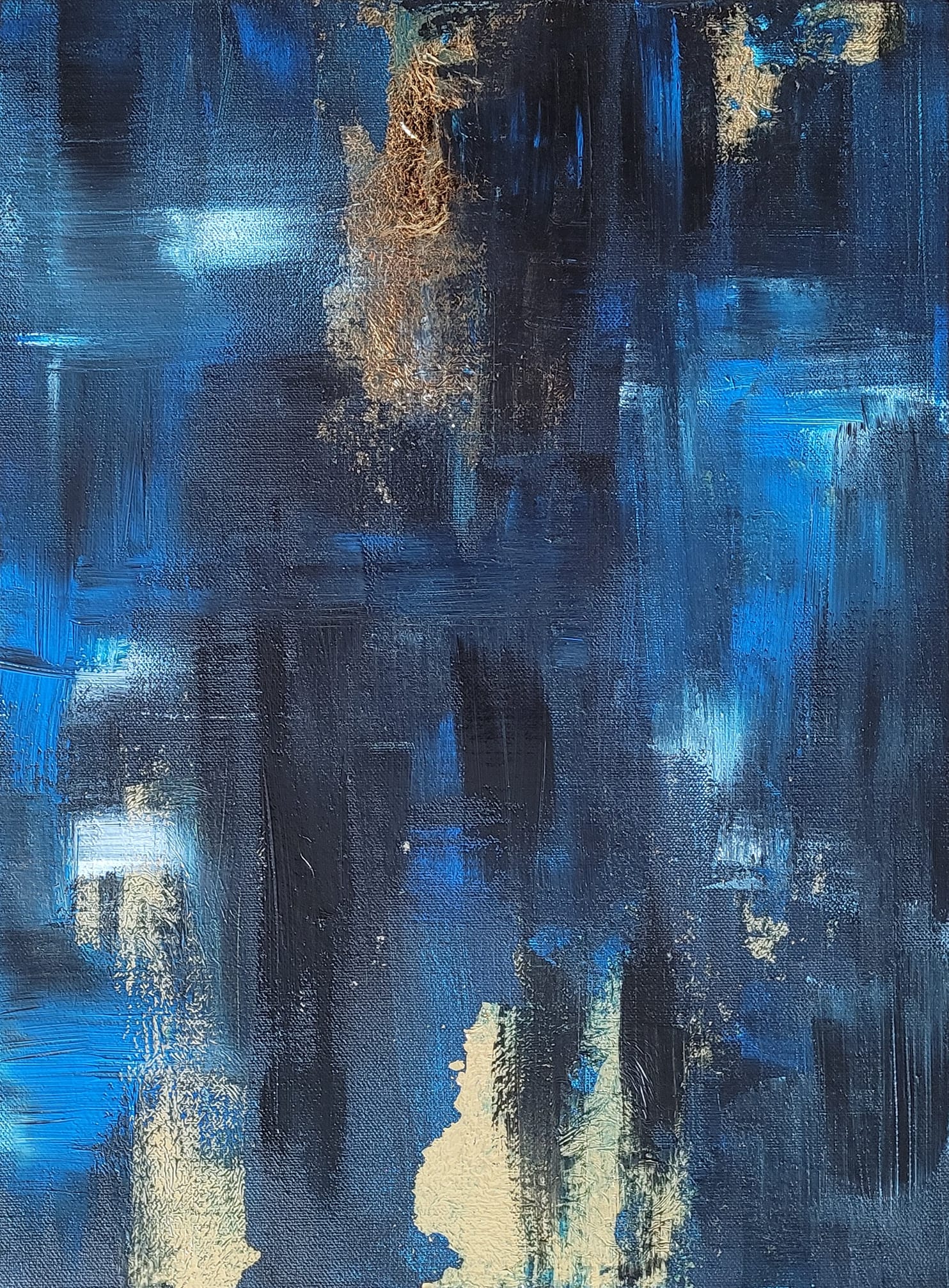 Media Contact
Avanguardian Gallery London
07469036229
343 FULHAM PALACE ROAD
Avanguardian Gallery London