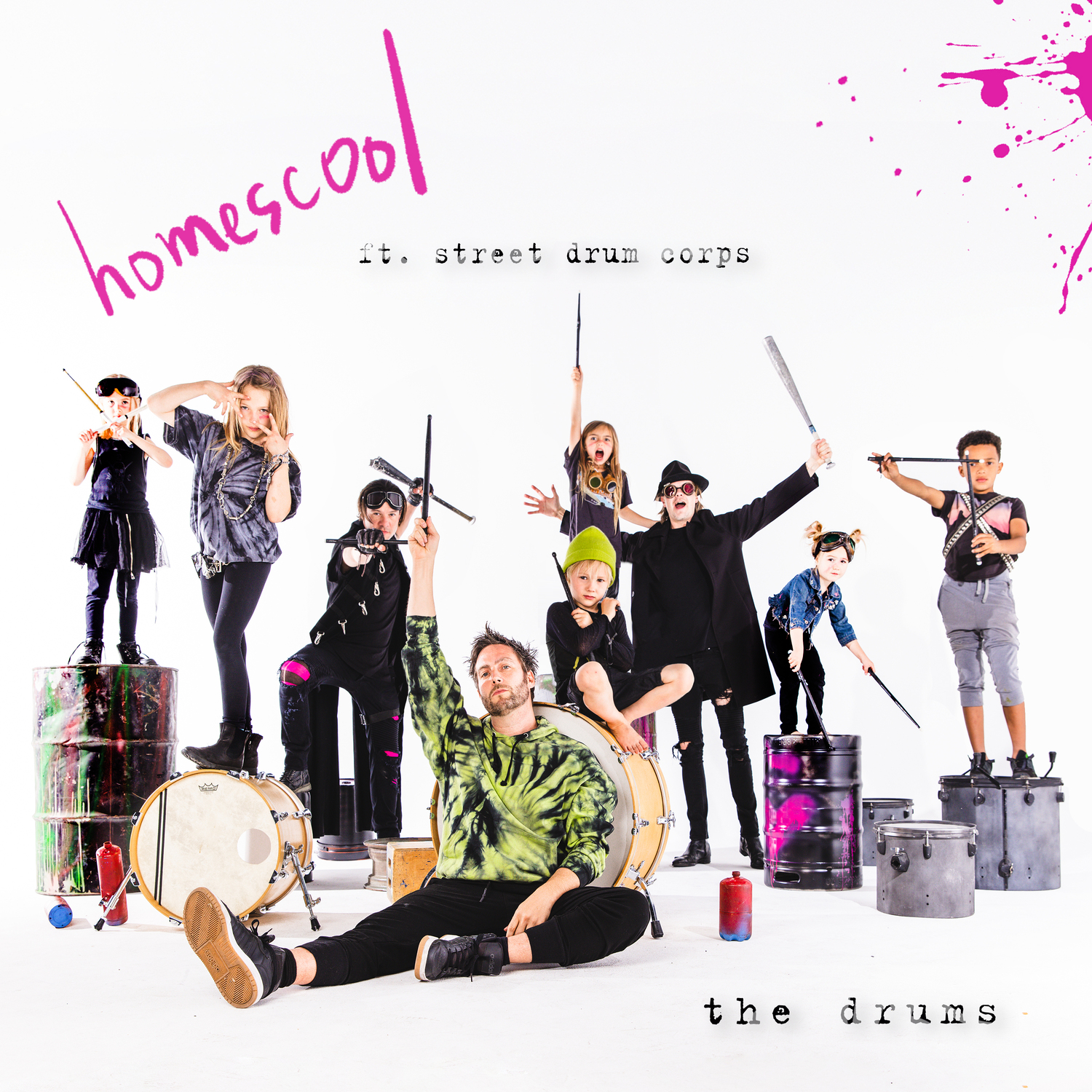 This isn't your daughter's "kid's music!" Combine Kurt Cobain with Katy Perry and a slight splash of Sesame Street, and you have the playful rebellion of Homescool!
(YourDigitalWall Editorial):- Los Angeles, California May 4, 2022 (Issuewire.com) – Homescool is the brainchild of father-daughter duo, Dan and Lennon Epand. He is an A-list drummer, songwriter, and producer known for his roles in bands like Nico Vega and TWWO. Eight-year-old Lennon is the lead singer, frontwoman, and primary muse for the band.
The project came together during the lockdown. Like kids all around the country, Lennon was forced to take her classes remotely during the pandemic. Unlike most kids though, Lennon's dad is a rock star. So, to blow off steam between classes the two would write songs together. Homescool was born.
Lyrically the group's songs deal with themes that are relevant to kids' lives; lost cats, Friday night plans, a Zoom birthday, etc. Musically, they have an Alternative/Indie Rock edge that parents can actually enjoy. It's family-friendly, with an edge. Their songs feature guest performances from notable recording artists, and a collective of rad kids, whose parents happen to be rock stars, like Imagine Dragons, Fitz, The Tantrums, & The Who. 
"The Drums" is the brand new single and video from Homescool, released worldwide via YouTube on April 22, 2022. A slow and heavy Zeppelin-esque guitar and drum grove beat hard at the heart of the track. Lennon takes the first verse with some killer bars about the joys of rocking out.
Dan steps to the mic for the second verse with an old-school take on his own drum obsession. From there the song explodes in a wonderful percussive cacophony. The legendary Street Drum Corps (America's Got Talent, American Idol, Vans Warped Tour) rocks out a beautiful trashcan symphony as the Epands chant their fist-pumping anthem "Ay, Oh, Ah. I Wanna play the drums today." It is the best thing you'll see on the internet today.
Check out "The Drums" video here. You can also hear the song on your favorite streaming service. Follow the links below to connect with Homescool and stay in the loop on all of the Epand clan's projects.
Instagram | YouTube | Spotify | homescoolband.com