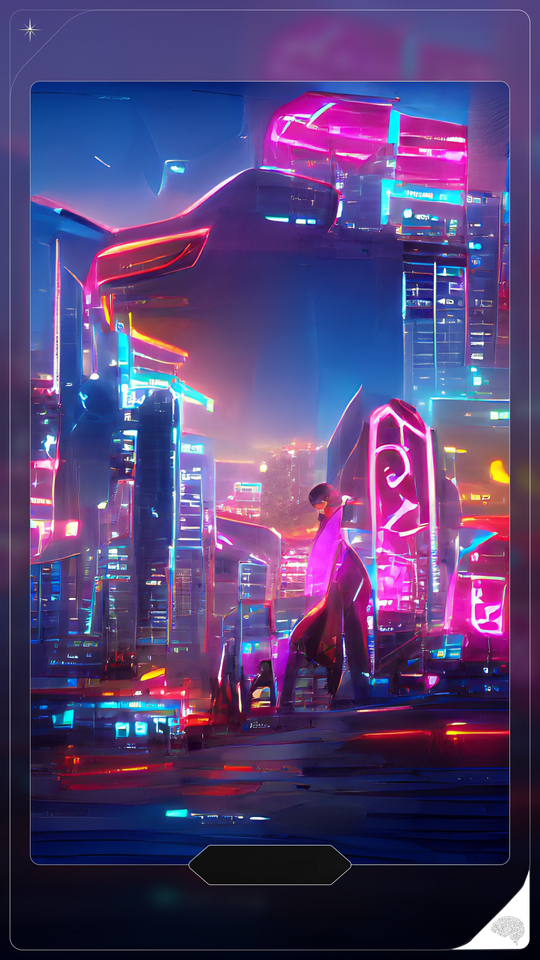 (YourDigitalWall Editorial):- Los Angeles, California May 17, 2022 (Issuewire.com) – Every head is a different world
This turn of phrase, referring to how each person has a different way of seeing the world and expressing it, is one that the artist Oswell is extremely familiar with. Having grown up in a family of artists, from a young age he was fascinated by how each person expressed their unique stories and feelings through paintings, the freedom of expression that could be achieved when you allow your true personality and thoughts to flow onto the canvas. 
In the project Contrived Future, Oswell explored the world in the head of Artificial Intelligence. Feeding the AI ideas of the future, he was surprised to see the perspectives and scenes it painted – varied, fantastical, familiar yet unexpected. 
The Contrived Future collection is now available on Mintable. View his profile here for some stunning AI generated NFT visions of the future. 
ABOUT MINTABLE
Mintable is a next-generation non-fungible token (NFT) marketplace built on the Ethereum & Zilliqa blockchain. Launched in 2018, Mintable has pushed the NFT industry forward by being the first to design gasless minting, batch minting, and royalties, empowering artists and creators to monetize their work via NFTs. Mintable's gas-free minting option allows the everyday person to get involved with NFTs without any prior knowledge in coding or upfront cost of minting an asset – a great way for everyone to get into crypto. In 2021, Mintable announced the backing of a list of high-caliber investors including renowned venture capitalist and television personality, Mark Cuban, Sound Ventures, a venture capital firm founded by Ashton Kutcher, and Guy Oseary,  and TIME Ventures, the investment fund for Marc Benioff. To date, Mintable has sold and auctioned works by Grammy-Award-winning artists, 20th-century avant-garde artists, and various high-profile artists and celebrities.
For more information, please visit: https://www.mintable.com/ 
To stay in touch with Mintable, follow us on our social media:
Linkedin: https://www.linkedin.com/company/mintable 
Twitter: https://twitter.com/mintable_app 
Instagram: https://www.instagram.com/mintable_app 
Discord:https://discord.com/invite/FB2br9Q
Media Contact
Mintable.app
Source :Mintable
This article was originally published by IssueWire. Read the original article here.