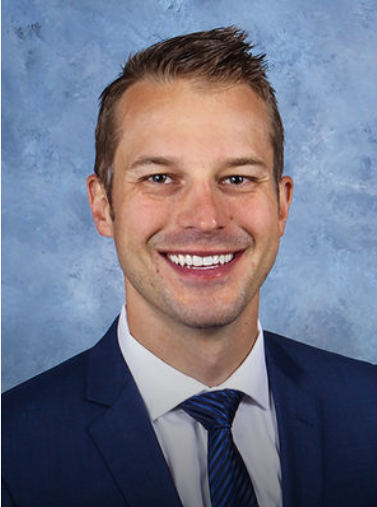 Get to know Pediatric Urologist Dr. Joshua David Chamberlin, who serves patients in Loma Linda, California.
(YourDigitalWall Editorial):- New York City, New York Jun 3, 2022 (Issuewire.com) – A dedicated pediatric urologist, Dr. Chamberlin is affiliated with Loma Linda University Children's Hospital.
A 364-bed hospital, Loma Linda University Children's Hospital is the only dedicated children's hospital for more than 1.2 million kids in the region. Children's health is fully supported by nearly every medical specialty, a standalone pediatric emergency department, and the San Manuel Maternity Pavilion.
Back in the early days of his academic career, Dr. Chamberlin graduated with his Bachelor of Science degree in Chemistry from Brigham Young University in 2008, and earned his medical degree from the Loma Linda University School of Medicine in 2012. He then went on to further his training by completing a residency in urology at the University of California, Irvine School of Medicine in 2017, and a fellowship in pediatric urology at the Children's Hospital of Orange County in 2019.
As a testament to his continued education, the doctor is board-certified in urology and pediatric urology by the American Board of Urology, whose mission is to act for the benefit of the public by establishing and maintaining standards of certification for urologists, as well as to work with certified urologists to achieve lifelong learning to ensure the delivery of high quality, safe, and ethical urologic care. 
Pediatric urology is a surgical subspecialty of medicine dealing with the disorders of children's genitourinary systems. Pediatric urologists provide care for both boys and girls ranging from birth to early adult age. The most common problems are those involving disorders of urination, reproductive organs, and testes.
Learn More about Dr. Joshua David Chamberlin:
Through his findatopdoc profile, https://www.findatopdoc.com/doctor/84491158-Joshua-Chamberlin-Urologist-Pediatric, or through Loma Linda University Children's Hospital, https://lluh.org/provider/chamberlin-joshua
About FindaTopDoc.com
FindaTopDoc is a digital health information company that helps connect patients with local physicians and specialists who accept your insurance. Our goal is to help guide you on your journey towards optimal health by providing you with the know-how to make informed decisions for you and your family.
Media Contact
Your Health Contact
Source :Joshua David Chamberlin, MD
This article was originally published by IssueWire. Read the original article here.