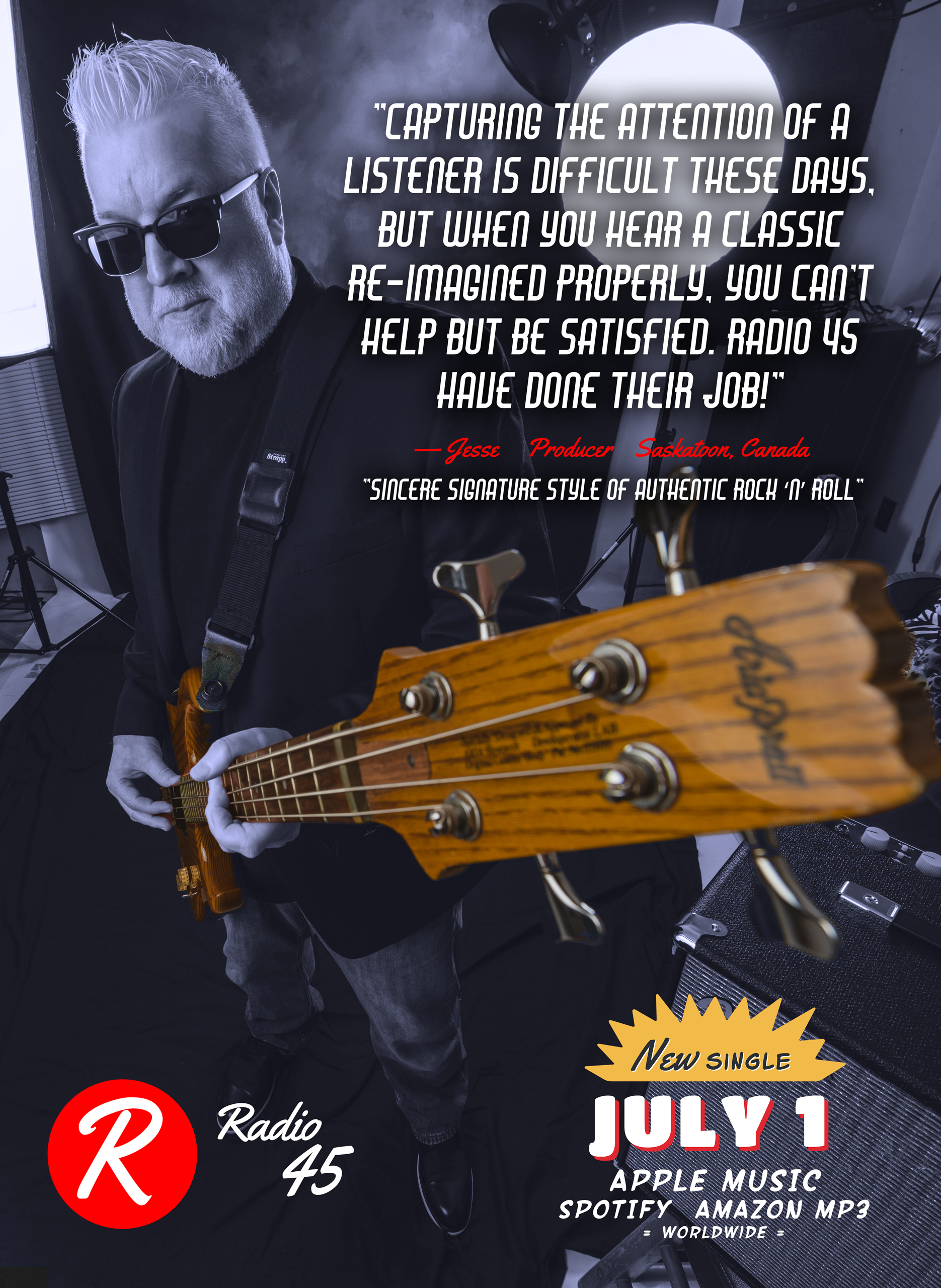 'Some Kind of Wonderful', the outstanding song has been shared by the band Radio 45. The lyrically and musically enriched song has created a buzz among all.
(YourDigitalWall Editorial):- Franklin, Pennsylvania Jun 22, 2022 (Issuewire.com) – In the rock music genre, the band Radio 45 has showcased its outstanding talent. All the profound song of this band has garnered a huge number of listeners from all around the world. The lyrically and musically profuse soundtracks have gotten a lot of appreciation from all the music enthusiasts. They are an independent band, where all compose, record, and produce the tracks. The thematic and rhythmic flow of them starts slowly and grows as the song progresses. Their diverse approach has made all the songs different than each other. All of their tracks generate a refreshing vibe with them. This band has churned out the true flavor of the genre with their crafts.
Hails from Western Pennsylvania, this rock band has gotten a lot of appreciation for their brilliant work. Currently, they have created a sensation among all the listeners with their latest music video 'Some Kind of Wonderful'. Its lyrical and musical richness has stunned all the listeners. They are well aware of how to mix the song with subtle music flow and instrumentals. Thus, their flawless deliverance has made the song even more approaching. Along with that, their different way of creating the making the music video has attracted more audiences in a brief amount of time. This pleasing song has amplified the genre of rock music. Its hooky and groovy music of it garnered ears from the very beginning of the song. Their brilliant way of presenting the song has made the song even more different from all the other soundtracks.  
The band Radio 45 has established itself in the music industry with its various kinds of soundscapes. They have given a lot of songs in their musical career; apart from 'Some Kind of Wonderful' some of them are 'Dance With Me Tonight', 'Drop The Needle', and 'The O-Needers'. All of their songs and videos are available on Vimeo and their website. People like their creations for their refreshing traits and unique approach. Visit the mentioned websites to listen to their songs. To know more about this rock band and their upcoming projects, follow them on Facebook and their website.
Watch It Now: 
Media Contact
Daily Music Roll