Ready to get started on your Hydroponics journey, but prefer not to start at germination? Here is a new option we are offering: pre-sprouted seedlings!
(YourDigitalWall Editorial):- Fox Lake, Illinois Jul 19, 2022 (Issuewire.com) – Fox Lake, IL Ditto Foods, LLC., one of Chicago's newest innovators in hydroponic vertical farming, today announced that it has partnered with FullCircle26 Inc. (FC26I), North America's sales, distribution, service, and training organization for OPCOM Hydroponic Growing systems, an all-in-one hydroponic growing system designed for high yield in-home or commercial growing year-round. Ditto Foods LLC. and FullCircle26 Inc. have partnered to bring nutrient-rich hydroponically grown seedlings to individuals, school districts, and commercial food businesses in an effort to bring sustainability and consistency to how we grow our food no matter where you are in the United States.   
Ditto Foods and Full Circle26 Inc have the capacity to provide a long-term solution to democratizing our food system. With the ability to ship seedlings to every corner of the United States.   
Derek Drake, CEO/Head Farmer (Ditto Farms) added, "This partnership with FullCircle26 Inc. is extremely exciting and important in creating access regardless of zip code. Food insecurity is a major issue in this country, and we are poised to do our part in bridging that divide. By providing our hydroponically grown seedlings, we are taking the most difficult part of growing food away. We have a 98% germination rate. This sort of success is not typical in traditional farming. Our food system is not stable and now everyone has the opportunity to grow their own food with this partnership."  
Shelley Mathews CEO/Founder (FC26I) continued, "This partnership aligns perfectly with our 3D Model of Sustainable – growing plants hydroponically for education, food sustainability, and enterprise, giving us access to food on a continuous basis which we know is always a challenge. Now with Ditto Farms seedlings, we jumpstart your hydroponics growing experience moving directly into stage 2 allowing you to have access to your own food source sooner."
 Please visit https://fullcircle26inc.com/shop-live-plants, for more details.
                                                                                 ###
About Ditto Foods
Ditto Foods LLC. is a minority-owned hydroponic farming company located in Mokena, Illinois, a suburb of Chicago. In a 320sqft freight container, Ditto Foods has the capacity to grow up to 3 acres of nutrient-rich lettuce, leafy greens, herbs, and root veggies. Ditto Foods was born out of a desire to create access for ALL communities no matter the zip code. They are not just growing lettuce. This is "Produce on a mission". 
About FullCircle26, Inc
FullCircle26 Inc. has placement of OPCOM Hydroponic systems in over 1,500 schools nationwide, hundreds of consumers, international distributors, and Canadian clients. FullCircle26, Inc provides access to plant growing and farm technology of the future.
#FullCircle26inc, #3DModelofSustainability, #foodsustainability #growfood4life, #hydroponics, #growathome, #jannieshydroponicsexplorersclub, #growingcommunity, #Cool_NewGreen_CEO, #freshtotable, #weteachhydroponics, #learnhydroponics, #hydroteaching, #learntogrow, #Dittofoods, #Farmerlife, #Sprouts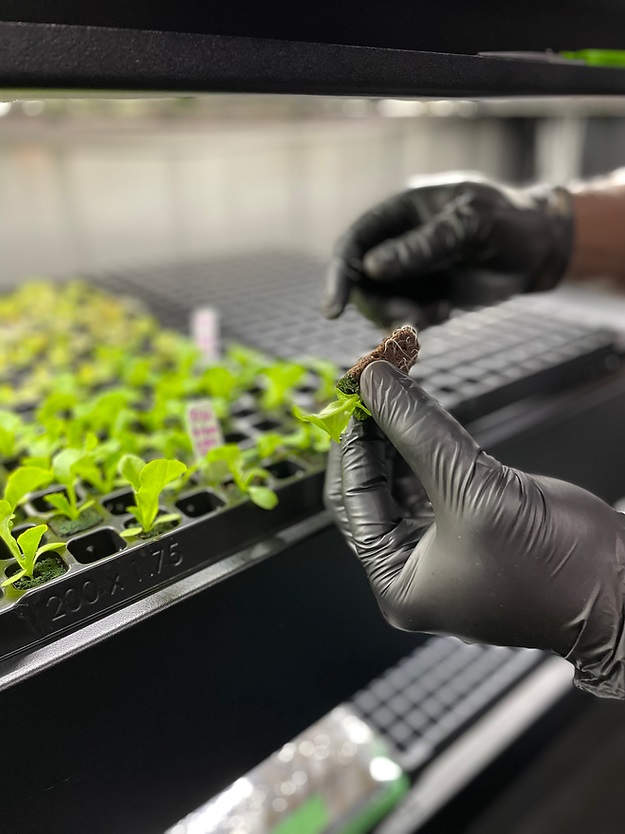 Media Contact
FullCircle26inc.com