TheQuantumPlane started as an artist, evolved into a brand identity, then emerged as the leading media marketing agency in the USA. TheQuantumPlane changes the narratives of the digital market by launching innovative services for emerging musicians.
(YourDigitalWall Editorial):- Los Angeles, California Aug 28, 2022 (Issuewire.com) – TheQuantumPlane is an artist and newly established digital agency developed by Marquan Williams, a multi-talented entrepreneur from Detroit, Michigan. Recently the agency has launched various digital marketing services for musicians, brands, and other clients.
TheQuantumPlane to sum it up is a digital universe and head of the INFLEWNSE, LLC network. They are proud to announce TheQuantumPlane.net publicly to the world. The official website for a newly developed digital agency that offers various services to its users. In the recent expansion, since TheQuantumPlane has launched it's provided multiple benefits to its musicians and relevant clients. 
According to TheQuantumPlane, the digital market is all about exposure. Elevating the digital presence is the key to awareness. People know they are doing something right when people, fans, and followers recognize the name. Therefore, TheQuantumPlane is here to help rising musicians and others stand out from the crowd so people hear what they have to say.
By offering everything from music promotion to digital marketing, content creation, and even Spotify advertising and charting, their team understands how to make a massive impact. TheQuantumPlane offers the following exclusive digital services to clients:
Functional Digital Marketing Solutions 
People want results, and TheQuantumPlane is here to deliver. Developing the brand takes time. But most importantly, it takes experience navigating the digital landscape to avoid wasting resources and time. These services were designed so that users of TheQuantumPlane can concentrate on the big picture while they work on all their digital marketing, music promotion, and more. 
Power Engagement & Viral Services
People can blast through the congestion and skyrocket to viral status. The more likes, comments, and interactions people received from influencers and verified profiles, the higher the social algorithm will rank the profile. TheQuantumPlane provides the same viewership.
TheQuantumPlane leverages the power of a celebrity can take the brand or image to the next level. A & B list celebrities waiting to engage with the content, make drops for the songs, and most people in their stories.
Press Writing & Distribution
TheQuantumPlane offers its press release distribution publications in places like The Source, LA Weekly, This is 50, Yahoo, and Bloomberg to help the clients rank on Google News.
Verification Preparation & Submission
Verification of social accounts is crucial. Even if people start from scratch, TheQuantumPlane can take their clients there. The submission service of TheQuantumPlane manages the verification process through a legitimate media portal to make everything as seamless as possible.
Songwriting, Features & Beat Store
For any musician or artist that needs lyrics written for a song, feature, or collaboration, TheQuantumPlane is the right place for them. The agency's network of producers and writers is always looking for new projects. Grow your connections in the industry and start building relationships with a proper strategy to get your foot in the door and music heard.
TheQuantumPlane produces quality content. Speak to the fans' desires with professional content with top-quality photos, videos, captions, puzzle feed, and banners to help people stand out. We also can assist with organizing music videos and photo shoots for our clients 
OnlyFans Network Management 
Several agencies will do what you ask. "I just need help with managing my OnlyFans" or "I need promotion" don't fly with TheQuantumPlane – the team delves deeper and gives models a comprehensive approach from onboarding to account success.
TheQuantumPlane's data-driven network is performance-based and benefits vary on a case-to-case basis.
We will provide you with the tools, dedicated staff, and assistance to gain more popularity on OnlyFans as well as other Social Platforms like Instagram and Twitter. Focus on creating your content and feel worry-free to know that you have access to a  specialized management team for oversight.
Experience The Newsletter, Web Designing, and many more media services 
Stay up to date on everything TheQuantumPlane has to offer. It's not only digital marketing for musicians that the company provides. 
Furthermore, TheQuantumPlane does much more than help develops the brand. The team of TheQuantumPlane is complete digital marketing for musician's service that does it all. From content creation to songwriting, music promotion, and more. 
About TheQuantumPlane:
TheQuantumPlane is where people can plan the takeover of their startups. TheQuantumPlane excels at providing social media marketing, music promotion, and versatile digital marketing for artists, musicians, and brands. TheQuantumPlane was developed by musicians for musicians, artists, and anyone looking to expand their horizons in the music industry. The team of experts behind the digital agency understands what it takes to get to the top and is here to help others make their dreams a reality.
About the Founder – Marquan Williams:
Marquan Williams is a multi-talented vocalist, rapper, and entrepreneur who dons the moniker of TheQuantumPlane, QuantumRaps, or simply Quantum. As the founder of TheQuantumPlane, a digital marketing for musicians and music promotion service, he is an enigma at the fulcrum of an evolving hip-hop scene. 
TheQuantumPlane delivers very different and uniquely wired digital marketing for musicians. He pushes the boundaries of perception with a deeply layered and well-crafted production. Born and raised in Detroit, MI, his drive, focus, and tenacity will lead him to become a relentless and unstoppable force in the independent circuit.
Intending users and potential musicians must visit the following links to acquire more information about TheQuantumPlane and avail of their exclusive services.
Final Notes on TheQuantumPlane:
It takes a special kind of talent to create incredible music, yet recording vocals or playing an instrument is just the beginning.
"It is essential that you consistently work to expand your brand identity and do social media promotion for your music to win over new listeners. You are the expert in creating music, we are experts in getting your music out to a wider audience and establishing your music career." – TheQuantumPlane
Their Music Promotion team is well-versed in all aspects of music marketing and can assist you in establishing connections with the appropriate target demographics.
TheQuantumPlane is well aware of the significance of establishing a connection with the appropriate demographic, given our position as a market-leading Music marketer.
TheQuantumPlane wants to see your music go global and we understand that not all musicians have the industry connections or know-how to make that happen.
As part of the TheQuantumPlane community, you will have access to free and paid promotional services as well as support to strengthen your digital profile.
Our assistance will make it easier for you to interact with your existing following, win over new followers, and cultivate the most positive image possible across all of your media channels. All of our customers have access to our complimentary promotional support, which can assist them in giving their music an additional push in conjunction with their own marketing strategies.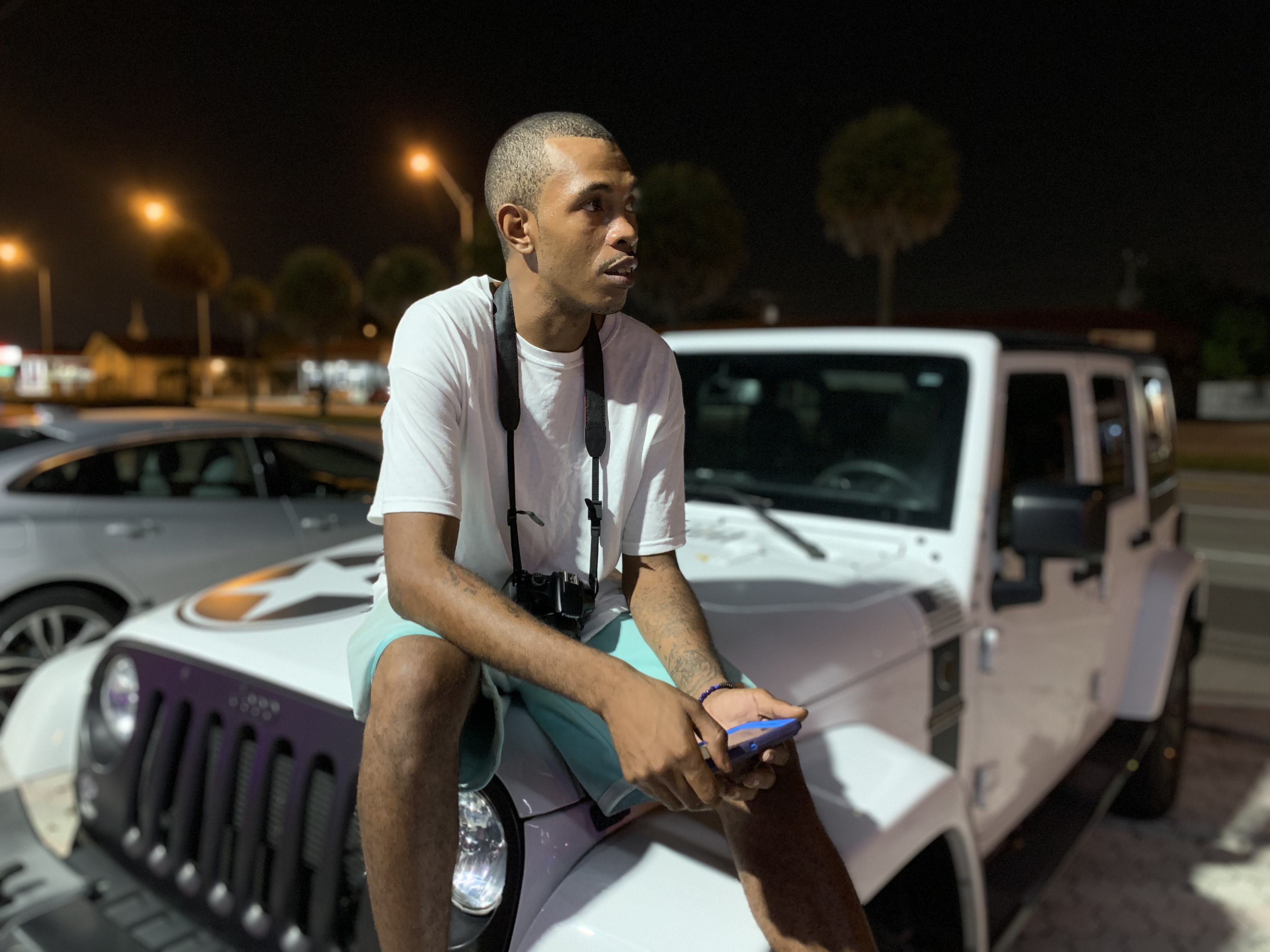 Media Contact
MarQuan Williams
+13133650447
Detroit, MI USA