British Born Artisan
(YourDigitalWall Editorial):- London, United Kingdom May 10, 2023 (Issuewire.com) – British Artisan Harun Rune
Born and raised in London, Britain Artist/Creative Harun Rune has seen much progress over the years. As well as being active in fashion appearing and performing at various events and enues including the Legendary 'Camden Jazz Cafe'; Alongside artists such as 'Hardy Caprio' and 'Klashnekoff' he has also featured on BBC Introducing, working in various studios (such as Powerhouse and EMI studios) Recently he has been spraying independent releases as tasters for highly anticipated projects. Working with Timeless in 2021 to present collaborative works with various producers including Chicago Native 'Bitoy Beatz'. Featured n AJBOXING (Anthony Joshua Boxing) with musical contributions. Get listening and expect more as the highly anticipated GOLD Project is now Out! place him on your websites, editorial and social media networks to unlock an exquisite audience receptive to the new waves formulating and emerging worldwide.
Currently known as a:
Local cultured individual
City/County based leader of the CLOUDY subculture
Nationally Broadcast Musician
Internationally Recognized Artist/Model
Guerilla Filmmaker
Fashionista/Fashionisto
Professionally Represented by:
Jaicee Lawal (Public Relations)
Timeless It's A Lifestyle (Distribution)
Harun Rune PR (Artist Representation)
Achievements & Stats:
FEATURED ON BBC INTRODUCING
100,000+ STREAMS ON SPOTIFY
100,000+ VIMEO PLAYS
100,000+ YOUTUBE PLAYS
REVIEWED AND FEATURED ON BLOGS AND MAGAZINES
PERFORMANCES AT THE LEGENDARY JAZZ CAFE
BROADCAST ON BBC 1XTRA, RADIO 4, RINSE FM, REPREZENT RADIO & MORE.
PAST PERFORMANCES:
THE HOPE AND ANCHOR
THE MASQUE HAUNT
THE LOOKING GLASS
CAMDEN JAZZ CAFE
THE HIVE
THE ATTICO ART CENTRE
THE MACBETH HOXTON
BIRTHDAYS
THE AMERSHAM ARMS
Harun Rune https://g.co/kgs/wgGc6g
Harun Rune: Twitter, insta, tumblr, soundcloud. (Expressing the story in different formats)
https://soundcloud.com/runeyrune
http://harunrune.tumblr.com/
https://www.instagram.com/harunrunelondon/
https://open.spotify.com/artist/1hLRR7FQ8G9ZYZFP2DZSmL?si=vVepPggzTOaxM_06NSqxHg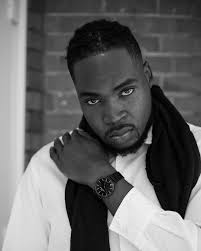 Media Contact
Harun Rune PR
07546573968
51 Birnam RoadLondon