Here's what makes them different from the rest.
(YourDigitalWall Editorial):- Los Angeles, California Jul 12, 2021 (Issuewire.com) – With the recent rise in popularity of NFTs, many creators have taken to launching their own NFT collections. For the creators of EtherThings, their passion for NFTs led them to create an algorithm to generate 10,000 different characters with their individual personalities and designs. 
The characters each have their own stories and names, such as Justine Chandler, Nico Galler, and Julieanne Vargas. They comprise of many traits each with their own rarity, and details of the characteristics of every EtherThing can be found on the EtherThings website, including how rare each trait is based on the percentage of total EtherThings with that specific trait.
No two EtherThings are the same; all EtherThings are special! They all come with a checksum in sha512, which guarantees their integrity here on Earth and also on all other planets that you come to visit.  
Available on Mintable, every single EtherThing is unique and is registered on the Ethereum Blockchain. Combining the two worlds of art and algorithms, the EtherThings project is a limited production with only 10,000 of them in our galaxy. They will never be produced again. The collection is currently available on OpenSea as well and has been a hit with a volume of over 2.5 ETH traded. 
The creators will be launching a new collection that is coming soon, so be sure to stay tuned to their social media! Meanwhile, you may want to check out the current EtherThings collection on Mintable.
ABOUT MINTABLE
Mintable is a next-generation non-fungible token (NFT) marketplace built on the Ethereum & Zilliqa blockchain. Launched in 2018, Mintable has pushed the NFT industry forward by being the first to design gasless minting, batch minting, and royalties, empowering artists and creators to monetize their work via NFTs. Mintable's gas-free minting option allows the everyday person to get involved with NFTs without any prior knowledge in coding or upfront cost of minting an asset – a great way for everyone to get into crypto. In 2021, Mintable announced the backing of a list of high-caliber investors including renowned venture capitalist and television personality, Mark Cuban, Sound Ventures, a venture capital firm founded by and Ashton Kutcher and Guy Oseary,  and TIME Ventures, the investment fund for Marc Benioff. To date, Mintable has sold and auctioned works by Grammy-Award-winning artists, 20th-century avant-garde artists, and various high-profile artists and celebrities.
For more information, please visit: https://www.mintable.com/ 
To stay in touch with Mintable, follow us on our social media:
Linkedin: https://www.linkedin.com/company/mintable 
Twitter: https://twitter.com/mintable_app 
Instagram: https://www.instagram.com/mintable_app 
Discord: https://discord.com/invite/ScDMhWW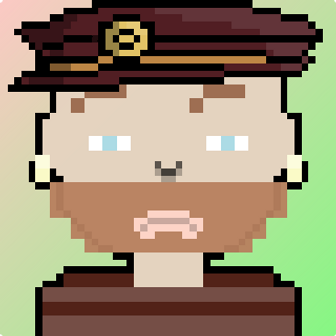 Media Contact
Mintable.app
Source :Mintable
This article was originally published by IssueWire. Read the original article here.