(YourDigitalWall Editorial):- New York City, New York Sep 19, 2023 (Issuewire.com) – Eralides E. Cabrera proudly announces his literary masterpiece, "All Men are Created Equal". The book is a historical novel that explores the themes of inequality, freedom, and love.
"All Men are Created Equal" by Eralides E. Cabrera is a profound, comprehensive, and deeply moving exploration of the intricate themes of race, equality, and justice in the United States. Cabrera's work is a compelling blend of personal narratives, meticulous historical research, and insightful legal analysis. The book is a passionate argument that the promise of equality, a cornerstone of the American ethos as articulated in the Declaration of Independence, remains an elusive goal yet to be fully realized.
Cabrera's narrative is a rich tapestry that interweaves his personal experiences and observations as an immigrant with the broader historical context of racial inequality. His stories are not just personal anecdotes; they are powerful illustrations of the systemic and pervasive nature of racial discrimination. They are a window into the lived reality of countless individuals who, despite the progress made over the centuries, continue to grapple with the harsh realities of racial prejudice.
One of the standout aspects of Cabrera's work is his comprehensive overview of the history of race in America. He takes the reader on a journey from the earliest days of slavery, through the Civil War and the Civil Rights Movement, right up to the present day. Cabrera doesn't shy away from the uncomfortable truths of this history, but rather confronts them head-on, providing a nuanced and balanced account of the past and its impact on the present.
The book also delves into the legal aspects of racial equality, providing an accessible and enlightening analysis of landmark court cases and legislation. Cabrera's legal analysis is not just a dry recounting of facts and judgments; it is a critical examination of the ways in which the law has both advanced and hindered the cause of racial equality.
Cabrera's writing style is clear, concise, and engaging. He has a knack for presenting complex legal and historical concepts in a manner that is accessible to a general audience. His arguments are well-structured and supported by a wealth of evidence, making the book both informative and persuasive.
In addition to its intellectual rigor, "All Men are Created Equal" is also a deeply emotional book. Cabrera's personal stories, combined with his passionate advocacy for racial equality, make for a reading experience that is as moving as it is enlightening.
In conclusion, "All Men are Created Equal" is a crucial and timely book that shines a light on the ongoing struggle for racial equality in America. It is a must-read for anyone interested in understanding the complex history of race in America and the challenges that we continue to face in our quest for a more equitable society. Cabrera's work is a testament to the power of personal narrative, rigorous scholarship, and passionate advocacy in illuminating the path toward a better future.
You may purchase the book at https://www.amazon.com/All-Men-Are-Created-Equal/dp/1546204709
ERALIDES E. CABRERA BIOGRAPHY
Erálides E. Cabrera was born on 4/5/1952 in Cuba. He lived on the island until the age of 13 and then went to live in Spain. His earliest education was in a rural school where he attended until the grade. During those early years, he had the benefit of having an old-fashioned lady teacher, extremely energetic, and blessed with a gift to educate which branded me for life.
During those early days, parents who were unable to leave the island would send their children to other countries based on various programs. He was sponsored by the catholic church and stayed under their care for 5 months in Madrid, Spain until they sent him to America. He first went to live with a relative and then went on his own.
He began working at started High School at that age. At the age of 14 and At the age of 18, He won a scholarship for college and came to live in New Jersey and went to Rutgers University where he made the Honors program and graduated with a Bachelor's degree in Economics.
He obtained a Master's degree from Fordham University in New York and then commenced the law program at Brooklyn Law School. Simultaneously, he joined the U.S. Navy Reserves and when he passed the Bar Exam in the State of Pennsylvania he went into active duty in Newport, Rhode Island where he qualified for the officers' program. He was admitted into the US Navy Jag Corps where he practiced criminal law for four years. During this time, he passed bar exams in three other states, New Jersey, Washington, DC, and Florida. During his time of service, He wrote legal articles for one of the law military law review magazines.
Images are revealed to him as he writes and the story develops simultaneously. There are very few times when he plans ahead but he does edit much and prefers to use a professional editor before my work is published. 
**About The Literary Firm**
The Literary Firm is a leading literary agency representing books of all genres. The company's mission is to represent books that tell stories that are both entertaining and educational. You may visit: www.theliteraryfirm.com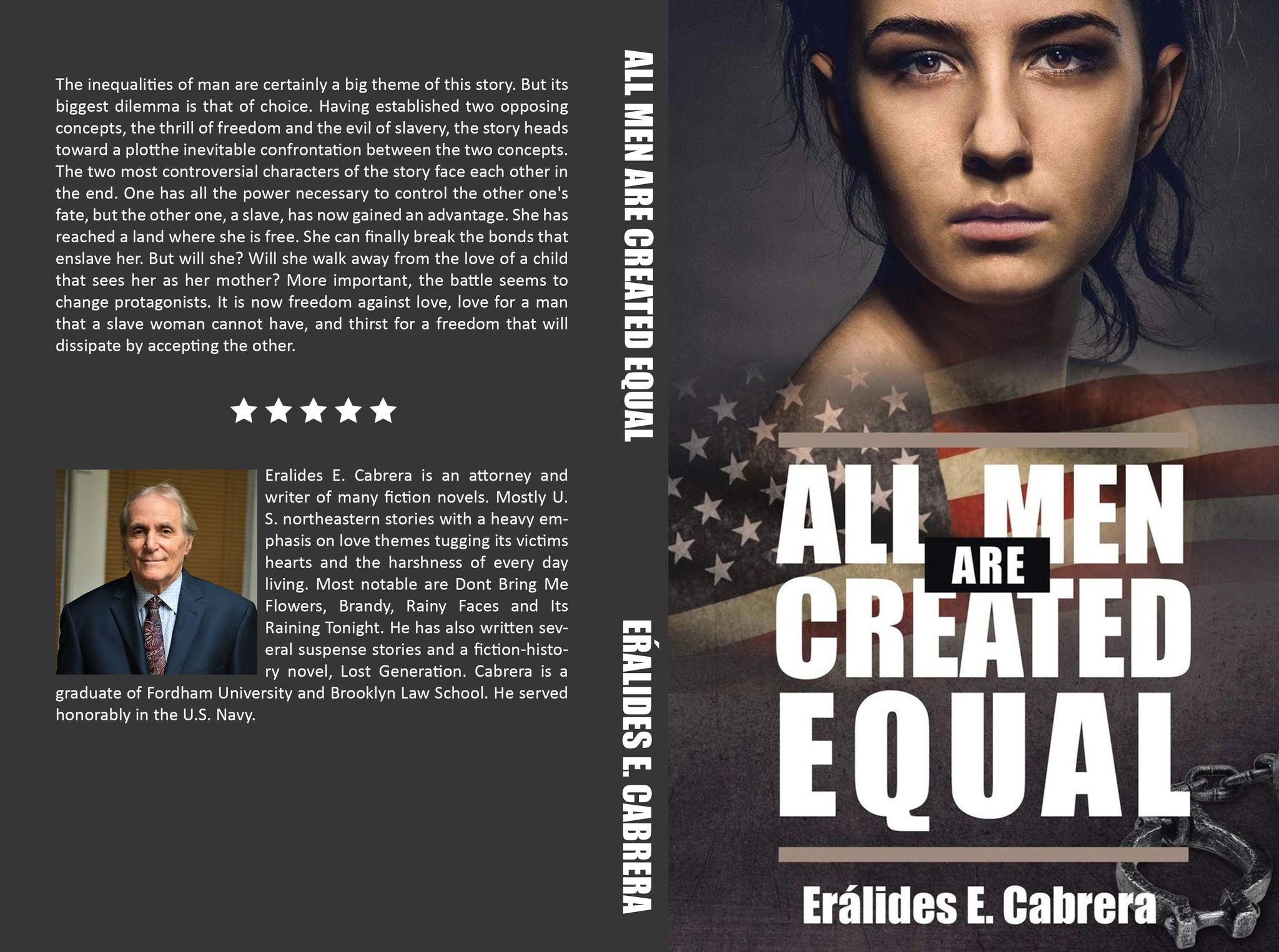 Media Contact
The Literary Firm
Source :The Literary Firm
This article was originally published by IssueWire. Read the original article here.