-The company's home-and-portable battery has landed the Techradar Pro 2022 CES Picks Award honoring the best tech products present at the 2022 Consumer Electronics Show
(YourDigitalWall Editorial):- Alameda, California Oct 11, 2022 (Issuewire.com) – Mango Power, the up-and-coming brand in the home and portable battery space, is joining the 2022 Intersolar North America being held from today until January 15 in Long Beach, CA (Booth #1623C).
This happens on the same day as the brand's very first product, the Mango Power Union, wins the acknowledgment of world-renowned tech media just two months after its launch through Indiegogo, which has already generated more than USD700,000 in sales by backers around North America and beyond. 
Mango Power Union was awarded today with the Techradar Pro 2022 CES Picks Award as well as the TWICE 2022 CES Picks Award. Both annual awards are given by world-class tech media editors and they honor the best and most influential consumer technology products that were present at CES 2022 or introduced in 2021. Both awards come in as great recognition of Mango Power's initial success.
Truly Stunning Design, Heavy-Duty Capacity: Mango Power Union's top features
Mango Power Union has been called "groundbreaking" and "extremely interesting" by its followers due to its very innovative design. The battery scene is usually made of either home or portable, products that come in a very industrial design. However, Mango Power Union's dashing looks combine one of the largest capacities in the market with a smart and safe detachable design able to provide consumers with both home and portable battery experiences.
Steve Wang adds, "consumers in North America have really good feedback about the design of the product, we are the most productive of our mUnion technology, which helps keep both the static and detachable products safely connected and take them apart with no risks at all. Power outages are becoming more frequent, and so is the consideration for green energy options, so the need for strong backup plans is growing rapidly".
While the Union's upper and detachable module, the Power Move, is a grab-and-go battery that gives users more than enough energy for any outdoor adventure, the station itself has a maximum battery capacity of 6.9 KWh, a power output of 4.35 KW, and is expandable to up to 10 interconnected unit, providing together one of the most heavy-duty battery experiences in the market.
This combination of portability, heavy-duty power delivery, and ease of use make the Mango Power Union significantly different from any other modular portable power station currently on the market. When the ever-common power outages in America hit, users can make use of the main module alone or attach the power move to bring 4,350W//6,900WH emergency power to the family, enabling devices such as refrigerators, kitchens, heating, or aircons to work as usual.
A new product in the pipeline: The Mango Power "E"
After the success of its Mango Power Union, the company is now launching a new product. The Mango Power "E" is revealed to be the first and only energy storage product so far with a 5-year battery cell warranty, a testament to its high quality.
The modular Mango-Power E is a 3550W (3.55kWh) battery that can be connected to the home circuit and provide backup power to the home circuits. The product will be certified to meet US, International Safety, and EMI Standards as the company prepares further steps for its launch. A maximum of 2 units can be connected at the same time to provide a total 7.1 kWh capacity. The product can be charged by AC Wall Outlet, Solar Panel, or through an EV car charger. As it's customary in Mango Power products, the Mango Power E will come equipped with Bluetooth and Wi-Fi, adding smart capabilities to the device and allowing users to receive real-time information on the status of the product.
Press Contact
Audrey [email protected]
Sales Contact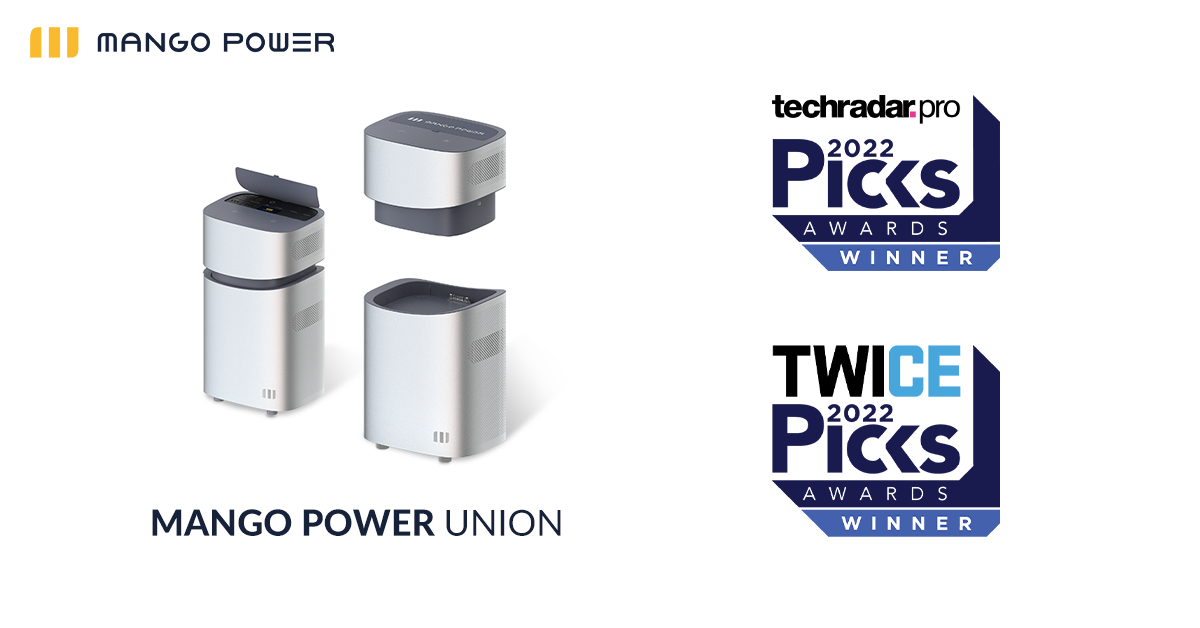 Media Contact
andy wang
18875925095
Source :Xihe Future Technology co., ltd
This article was originally published by IssueWire. Read the original article here.