(YourDigitalWall Editorial):- Suzhou, Jiangsu Jul 27, 2022 (Issuewire.com) – Leather jackets have always been on the top of Men's fashion trends and the PalaLeather is here to define that fashion statement with their exquisite collection of custom leather jackets.
The brand offers some of the best leather jackets in the industry which are top in quality and offers the pleasure of wearing a Limited Edition premium garment that makes everyone stand out in the crown. The company takes pride in its Top 10 Products that have created a huge buzz among potential customers and the market.
Starting with the SAPPHIRE MOTO JACKET'  its elegant black glare through the sapphire studs does not fail to captivate men. Similarly, the BLACK WOOL FUR EMBROIDERY BOMBER JACKET  can offer a casual look along with some creative input. Embracing the tan brown color, the BROWN PATCHED BOMBER JACKET deserves to be in the Top 10.
On the other hand, the RED BUTTON BLAZER  stands out with its bright red color and classic design. VEGETABLE TANNED LEATHER JACKETS are purely organic and offer a retro flavor and a fresh smell. WIND JACKET WITH MINK FUR is stylishly crafted to help the customer deal with the cold with a dash of fashion enigma.
ROCKSTUD BELTED MOTO JACKET assures to bring the rockstar out of everyone. There is also a VEGETABLE TANNED TRENCH COAT to avoid rain and dust with style. With the AIR FORCE BOMBER JACKET, the customer can feel the cockpit.
Last but not the least, the HOODED GENUINE LEATHER JACKET is here to satisfy the knack for hoodies!
PalaLeather offers the highest graded premium leathers made from goatskin and lambskin which are vegetable tanned. It is completely organic and comes with a lifetime warranty to make sure every customer can enjoy their favorite leather jacket for the rest of their life. There are also customization options for custom logos, embroidery patterns, and accessories to choose from. The brand is bringing more convenience with its worldwide free shipping option for every country. Currently collaborating with other brands, PalaLeather is being the future of leather fashion. Know more at https://www.palaleather.com/.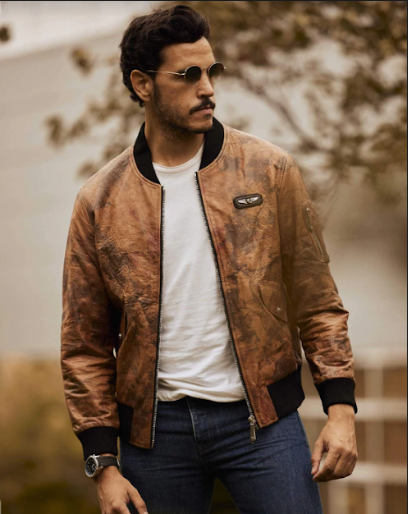 Media Contact
Christine Mutia
Source :PalaLeather
This article was originally published by IssueWire. Read the original article here.