(YourDigitalWall Editorial):- Austin, Texas May 26, 2023 (Issuewire.com) – Tilted Lotus, an emerging global fashion brand known for its South Asian-inspired approach to contemporary fashion, proudly presents its SS23 collection, Jungle Glam. Launched on the runway at Austin Fashion Week, this striking new collection showcases bold, dynamic statement pieces that champion self-expression and breaking free from the shackles of societal expectations.
Inspired by the ancient traditional and tribal art from the South Asian subcontinent, and the lush landscapes and vibrant fauna of the jungle, Tilted Lotus's Jungle Glam collection includes eight unique designs, as well as a selection of accessories, featuring its distinct signature prints in hues of green, brown, and magenta.
"Empowering individuals to embrace their authentic selves unlocks boundless potential," says Preeti Gore, Founder & CEO of Tilted Lotus. "Tilted Lotus stands for love and acceptance, reminding you that regardless of one's identity or the choices they make, they unequivocally belong."
Offering a range of modern silhouettes that embrace the duality of the modern woman, the latest collection from Tilted Lotus includes staple contemporary pieces that can be worn as coordinated ensembles or mixed & matched as statement separates. Tilted Lotus will also be showcasing the Jungle Glam collection at New York Fashion Week this September.
The Tilted Lotus Jungle Glam collection is available now for purchase at tiltedlotus.com. For more information on the Jungle Glam collection or to explore the stunning designs, visit www.tiltedlotus.com or tiltedlotusofficial.
For press inquiries, interviews, or high-resolution images, please contact:
Ashni Mehta
(646) 280-0028
About Tilted Lotus:
Tilted Lotus is an impact-driven brand that champions self-expression. Our creative vision blends traditional art with our signature Tilted Lotus twist, resulting in timeless and culturally inspired clothing. Our carefully crafted pieces are gender inclusive and are designed for everyone, regardless of background.
Note to Editors:
High-resolution images from the "Jungle Glam" collection can be downloaded here.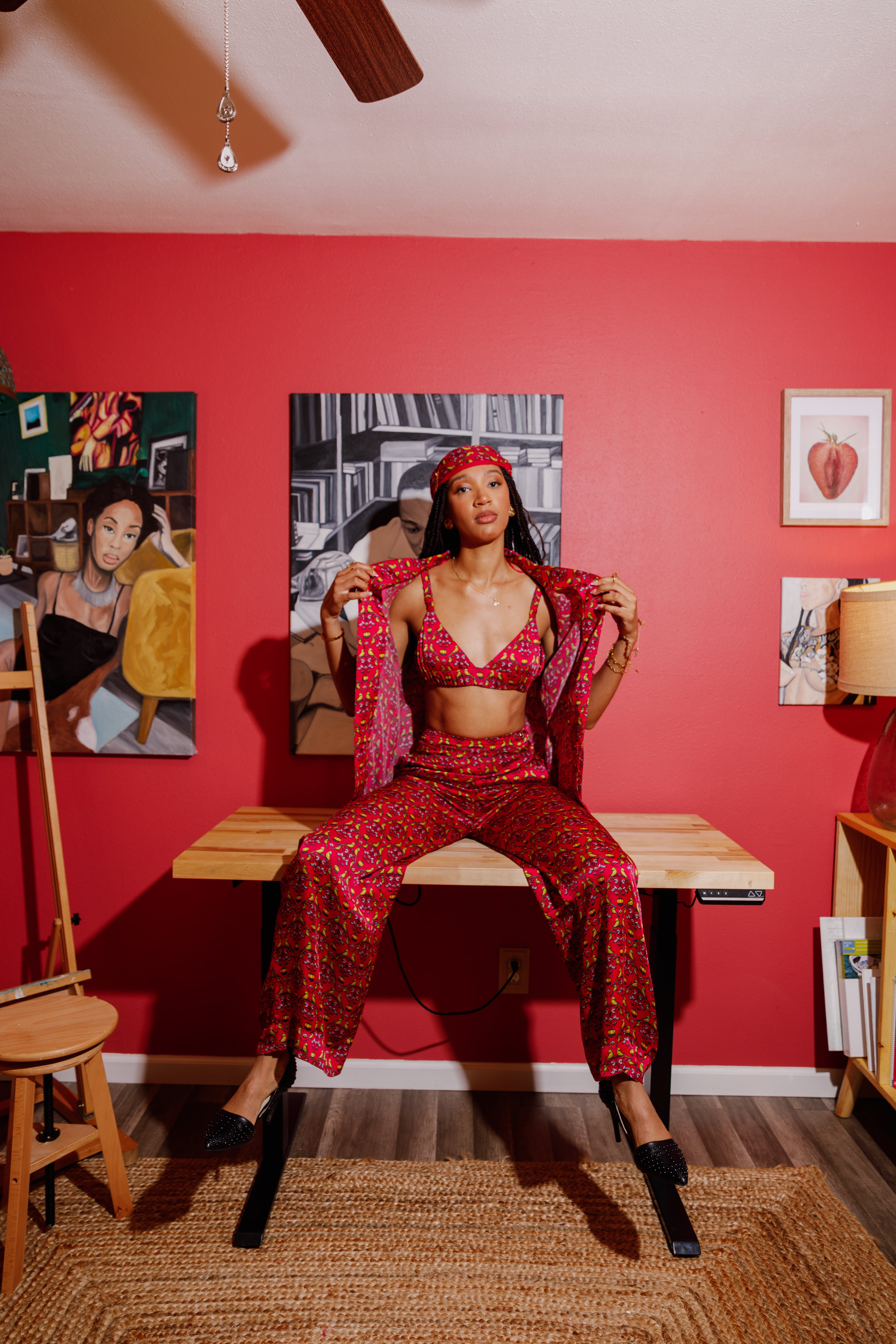 Media Contact
Incite Social
6462800028
Source :Tilted Lotus
This article was originally published by IssueWire. Read the original article here.