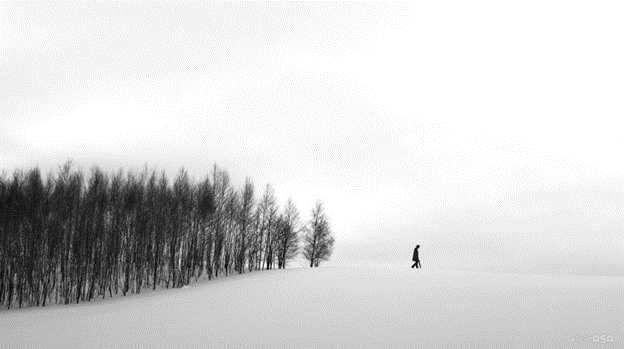 There are many online platforms where photographers can share their images. But there is only one where photographers have a much better chance at having their images commented on, critiqued and curated.
(YourDigitalWall Editorial):- London, United Kingdom Feb 9, 2021 (Issuewire.com) – What Makes 100ASA A Unique Photography Platform?
There are many online platforms where photographers can share their images. But there is only one where photographers have a much better chance at having their images commented on, critiqued, and curated.
100ASA is a photography platform that is continuously adding new and even more features to its growing repertoire. We are looking at what makes them unique.
What is 100ASA?
There are many photography websites that offer a platform for photographers to show their work. 100ASA is a photography platform that coerces curation, ensuring that the best images are front and center on their site. More comments mean that the photographer feels a sense of community and support. Those that comment and curate often, not only get to add more of their artwork on the site but also build up their reputation, showing that a higher amount of trust is placed on their words of encouragement and reinforcement.
It is a photography platform for professionals – the photographer's photographer, and a way to bypass platforms that have little to no quality control. Photographers who open their images up for curation can have their images fall into the 'Upcoming Gallery', or the 'Prime Gallery' if their images are popular enough with the 100ASA community. From there, images have a chance to make it to the 'Elite Gallery', where you have the option of selling prints of your work.
Three different Galleries
Some platforms just drop your images into an online folder where it waits patiently, waiting for someone to search one of its keywords. This pile may be filled with images that have little or no quality control, losing your images in a sea of unimportance. 100ASA has three different galleries: Upcoming, Prime, and Elite. The Upcoming Gallery is where each newly added image lands. This is where curation takes place and photographers are free to rate and comment. If enough popularity is gained, the image makes its way to the Prime Gallery. Curators are free to handpick images from the Prime Gallery to be part of the Elite Gallery. The Elite Gallery is where the best images end up. The images for sale on the platform all come from here – this way, you are guaranteed quality over quantity.
Curation & Tokens
100ASA is a unique online photography platform in its curation concept. It is true that other photography platforms allow commenting on images. However, this usually means images get likes yet there is less chance someone is sharing supportive words or constructive criticism. The 100ASA platform has a unique curation system; you can only add images of your own after commenting and curating other people's. The more help you give to others, the more tokens you can acquire. There are three areas; curating; rating and commenting (minimum of 120 chars.).
Reputation
Reputation is the measure of trust the 100ASA community has in each uploader. Their reputation depends on the role they have and the points they gained. The more points gained, the better their role becomes.
Everyone starts at zero and works their way up. Gaining points is as easy as someone liking a comment, or photo. The same goes for having images published on the Prime or Upcoming galleries. Having a role such as a Scholar, for example, allows a user to promote other photographers.
Create Your Own Galleries
100ASA showcases a wide range of subjects, ensuring there is something for everyone. Keeping track of the images you absolutely love is easy – they can be collected into galleries; public or private.
This allows you to create your online exhibition, ones that others can also enjoy. This way they are easy to find for curation, a certified print purchase, or pure enjoyment at a later date. As a pro member, you can create three galleries in private mode.
Magnifying Glass
One of the best additions to the !00ASA kitbag is the magnifying glass. In the bottom corner of each image, you will find a magnifying glass icon. This gives you the choice to zoom into each part of the image – perfect for detail hunters and Ansel Adams nerds.
Dark and Light Themes
One of the best applications over the last few years has been the use of light and dark themes. Being able to switch the lights for darks has been a huge benefit for the eyes of those who use smaller devices such as tablets and smartphones. It is also great in subdued or dark areas.
The very light website of 100ASA can be easily swapped for a grey or black background. Perfect for in-bed curation or state of the art photography print purchases. You will find the options in the bottom-left of each image background. These are only possible for those on a Pro + membership.
Blog
Some online photography image platforms offer help and support regarding all areas of photography. However, most offer this through online forums and comments. Anyone can write, meaning you're not really sure if they are helpful or not.
100ASA has a specific blog, where professional photographers offer tips, tricks, techniques, how to's, and support across different ideas, genres, and styles. It is also a great place to find inspiration. Plus, we only use the best images from the 100ASA platform.
Limited Edition Prints w/ Certificate and Number
Unlike many other photography platforms, you can purchase prints from 100ASA. All available prints are found in the online shop. There is a great 'refine by' search that allows you to choose a genre or subject, while also allowing a search by keyword.
See something you like? Each Limited-Edition print comes in at least one size and purchased at a click of a button. Not only do you get some amazing artwork, but also a certificate of authenticity and a unique, Limited Edition print number (all prints have a single run of 100).
What to Expect Soon
Albums and Unique Link
Albums, sets, folders, collections are all ways photographers can group their images on various photography platforms. The albums on 100ASA are a way to group images together, and accessible with a unique and customizable URL. Very professional.
These can be browsable by others, making them perfect spots for an online and very sleek portfolio, for example. Another option is trying out a series of images and how they work together. There are private options, but then you'll be cutting out the reason why you joined 100ASA in the first place – feedback and support.
Media Contact
100ASA Ltd.
+4407590572732
27 Old Gloucester Street