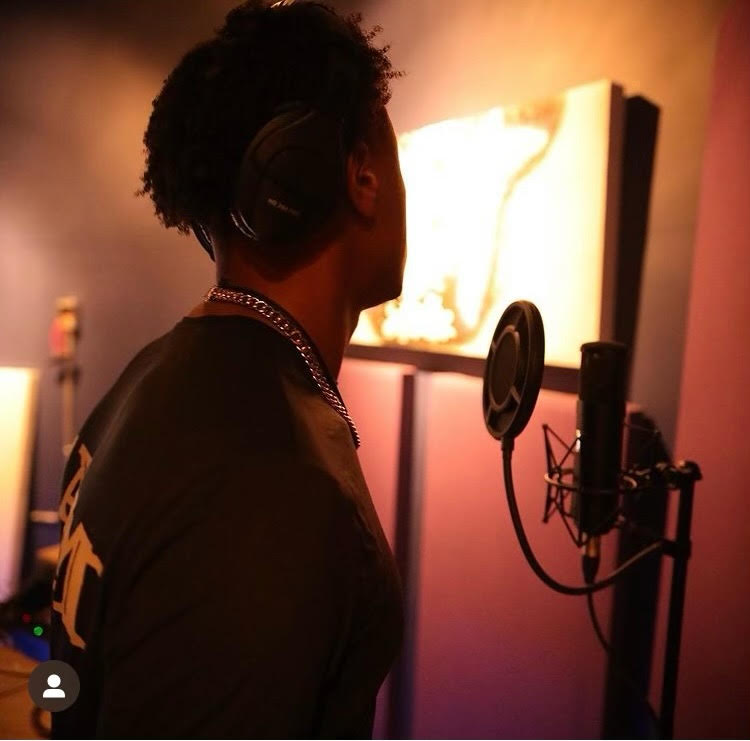 (YourDigitalWall Editorial):- Raleigh, North Carolina Aug 5, 2022 (Issuewire.com) – There is an artist who has been shaking up the rap scene recently and his name is TMVKilla. TVMKilla is a cross-genre artist from Wilimington, NC. Influences are Andre 3000, Kimbra, Amy Winehouse, Odd Future, and Drake. After writing and publishing his first novel "The Stories Time Will Tell: New Seconds" he moved on to a different writing adventure and began writing songs. He released a rap mixtape "Blakout" in 2014 to release emotions and thoughts that could only be expressed through music. 2015 "For My Love: Music" was created to break away from being known as "Just a Rapper" After an on and off two-year hiatus, 2018 we see a completely reformed TVM Killa with a jam-packed roster of features in "FAM VOL. 1" displaying TVM Killa's comfort zone while creating an entertaining party album. 2019, was spent touring and him understanding what this industry takes and so he went back to the drawing board and really honed in on what will be his breakthrough moment. 2020 "PREACH" was independently released becoming TVM Killa's 1st ever solo project based on the 7 spiritual laws of success turned into a Trapsoul album.
We got to sit down and interview this dope artist and asked him a few questions.
Tell us something about you that fans should know.
If you're a fan of mine you should already know I have, can, and will out rap everyone in your top 5. What I want more fans to realize is that I've left breadcrumbs and Easter eggs throughout all of my songs since 2014 that are all interconnected to see who can put the pieces together. Features included. Especially my songs with Landon Mclellan aka dirty white. He does the same and when they really go through our rap genius pages they will be shocked. 
Where are you from and what's the music scene like there?
Born & Raised in the 910, shout out to the port city. Our music scene is "Freebird" on repeat and cover and central. Our culture is steadily getting gentrified out of Wilmington. No one comes to Wilmington looking for hip hop. I couldn't even find the studio to creatively record it in for a while until I linked with CBT Studios. Instead of waiting for it to come to Wilmington we funded our own and built that shit from the ground up. We are the landmark of hip-hop in Wilmington and we are just getting started.
What Inspires You? What connection do you have to your art?
 I am who I am and I write what I live.
How did you come to realize that music was the way forward for you?
Surprisingly after dropping my music scholarship and getting expelled from college. I hit the lowest I've ever been in life and music is the only thing that drove me to where I am today.
When did you make your first song and what inspired It? 
Trick question, my first song was made with the other songs on my first mixtape which was in Holden Beach, NC with Jon Ward who is now the owner of BasePrint Productions and is the co-creator of FAM. He makes all the FAM merch. In the basement of the beach house where his dad used to stay RIP the goat, Allen Ward! We'd stay up all night on acid and shrooms, drunk as hell but it pushed me to a new level of style, confidence, and artistry that I never knew existed and so I made "Blakout" in 2014 exclusively on Datpiff. To vent the darkness I was facing within myself and of course shit on my exes. True to the brand since day one.
What are some challenges you face as an artist and how do you overcome them? 
For me, the hardest is finding a good work/life balance. I'm either working till I die or partying till I die. If it weren't for the life I live I wouldn't have the content that makes my songs amazing. Vice versa if I lived it every second you would never hear it.
TMVKilla is currently promoting the song "Dipslide"  He did an amazing job switching back and forth between singing and rapping on the verses and hook. The song is energetic, the beat is different and captivating, and the lyrics are catchy and fun.  This is totally a club vibe song and every DJ should have this song on their playlist. 
Check out TMVKilla's recent track which is killing it on the streaming platform "Dipslide".
https://open.spotify.com/track/4XgOD72uuTNnadantq4uTg?si=iFrvkykDTJu6hp_S0hwjxw
Stay connected with TMVKilla on Instagram https://instagram.com/tvmfam?igshid=YmMyMTA2M2Y=
Media Contact
urbansoundva
Source :BoomSound Factory LLC
This article was originally published by IssueWire. Read the original article here.