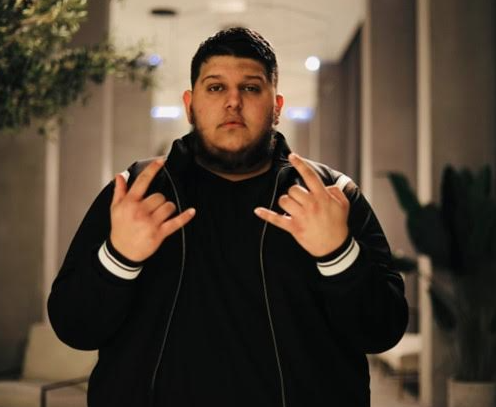 (YourDigitalWall Editorial):- Manchester, United Kingdom Aug 8, 2022 (Issuewire.com) – Saif Khan (better known by his stage name, Legendarykeyzz) is a British record producer and musician of Pakistani descent, best known for his production work with artists including rich the kid, Fivio Foreign Roddy Ricch The Game Snoopdog Joe Young , Safaree nipsey Hustle, Tunde, Meekz Manny, Pakman , and many multi platinum artists and also currently working on a record with 6ix9ine. They also had the same manager (Murda Murphy) 
Legendarykeyzz flew artist from Brooklyn New York a few times to manchester to work in studio and got him features with big artists in manchester  they been working for 7 years straight way before The New York drill scene came around Keyzz brought the American rapper to levenshulme we're keyzz grew up
Legendarykeyzz achieved his first chart hit as a producer when the track What She Want By Safaree and My Brothers and Me By Richthekid which reached the over 1 million .[1] Legendary Keyzz made a name for himself creating hood beats for Manchester's rich music scene. By the young age of 20 he became one of Manchester's hottest producers. Not only has he pioneered the Manchester scene but he also branched out to work with artists from across the pond. With 7 years of experience and a serious passion for rap music and producing this is just the start for this talented creative.
Anyone with interest in Urban music will know that Manchester is the most talked about city in the industry outside of London. Nowhere in the UK makes rap music like Manchester, The scene has its own unique sound. This is partially down to the cities producers, they are moving away from the traditional UK beats and incorporating American vibes. Legendary Keyzz has worked with the cities biggest artists including Tunde Meekz and many more. He creates bass heavy, Detroit/ Shoreline mafia type beats, this could be why he has also progressed so successfully to working with US artists. This young producer has mastered the art of success by creating his own distinctive and high quality sound, something essential in this crowded music scene.
Keyzz said that he is collaborating with some of the most popular artists from Turkey, Germany, and the USA. His plan is to work with artists across the globe. Keyzz is well on his way to becoming a true musical globetrotter.
The 23-year old producer already has achieved so much and he is aiming for more this year. When it comes to being a great Hip Hop producer, the most important part is being able to produce a variety of beats with an ear for music that compliments the artist's voice. LegendaryKeyzz has perfected this craft and we're all looking forward to hearing even more of his work!
Legendarykeyzz has also been on Tour Around Uk with Artists Like: Jaycritch, Smoke Purpp, DonQ, Yung dred, Richiewess, Rich The Kid, and says He's going On tour again This year. Keyzz has not only worked with artists in the United States He has also Crossed the seas working with some of the biggest artists in Turkey & Germany And also become one of the most Popular producers.
Saif Khan Also Known as Legendarykeyzz has helped up and coming music producers from UK & America get placements with these multi platinum artists and helped them build career for themselves. 
The 23 years old producer has already achieved so much more and he is aiming for more this year. The most important part of being a great Hip Hop producer is being able to produce a variety of beats and have an ear for good music. That way you can work with many different artists and fit them all into a style that compliments their voice. LegendaryKeyzz has perfected this craft. We all want to listen to more of his work and we want the Hip Hop lovers from all around the world to listen to his music.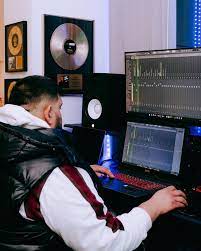 Media Contact
Legendarykeyzz
Source :Legendarykeyzz
This article was originally published by IssueWire. Read the original article here.